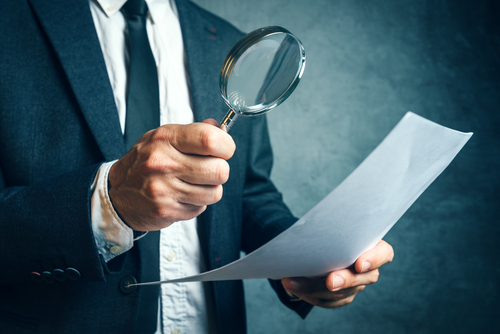 Long-Term Care Residents Are Abused and Neglected Every Day
When someone has recovered well enough to leave the hospital but needs to enter an area nursing home for physical therapy and further rehabilitation, they (or their family member) should be prepared about what to fully expect and know what to do if rights have been violated. Because sadly, Kentucky doesn't have the best record for long-term care making neglect and abuse events an every day occurrence. For example, in 2017, aging advocates at AARP ranked Kentucky 50th (including the District of Columbia, neighboring Indiana is last) for not adequately providing the quality means necessary for someone to rehabilitate or be cared for in a nursing home. Residents too often wait in pain for medication or are overmedicated. Others miss therapy sessions, and some are unrightfully restrained or improperly discharged. These actions leave the 34,000 vulnerable Kentuckians, who are already physically and mentally challenged while living in nursing homes, unable to defend themselves against further abuse and neglect.
Seek Help from Kentucky's Long-Term Care Ombudsman Program
Kentucky's Long-Term Care Ombudsman program advocates for residents of nursing homes, personal care and family care homes in every area district, free of charge. Ombudsmen work to protect residents by preventing, identifying, and investigating abuse and neglect complaints and reviewing the quality of care and services. These 15-long-term care leaders work to resolve problems and bring about improvements, but this burden is too great for just them to shoulder and they rely on the help of family and residents to alert them of care issues.
If you have a complaint against a nursing home, Kentucky's Long-Term Care Ombudsman Program offers these suggestions to help you:
Try first to resolve concerns with the health care provider. Often, your expression of concern can prompt solutions and improvements. If problems cannot be resolved with the health care provider, the ombudsman serving the facility can help.
Complaints are treated confidentially (unless ordered to do so by a court). Ombudsmen and program staff will not act without consulting you.
An ombudsman first investigates complaints to verify and document reports. The findings of investigations are shared with the complaining party. Ombudsmen explain options for resolving concerns to residents and families and help find solutions and follow-up on resolved problems to ensure agreements remain in effect and additional problems do not arise.
It is hard to imagine your elderly or disabled loved ones not being properly cared for, but it does happen, and in the worst cases, it can result in death. If you feel your family member is showing signs of neglect, complains about the care being received, has been improperly discharged, or appears altered in emotional or physical ways, you should take action. Start by removing your loved one from the facility and contacting a nursing home abuse and neglect lawyer at Rhoads & Rhoads (along with your local care ombudsmen) before costly medical bills from unnecessary hospital stays and additional personal harm occurs. 
Owensboro and Madisonville Nursing Home Abuse Lawyers — No Recovery, No Fee
With offices in Owensboro and Madisonville, Rhoads & Rhoads represents nursing home abuse, neglect, and wrongful death victims throughout Western Kentucky. We are happy to help your family with a free initial consultation, and all cases are taken on a contingency fee basis, so there is no payment required up front. Call us at 888-709-9329 or contact us by e-mail to schedule an appointment with one of our Madisonville or Owensboro personal injury attorneys.