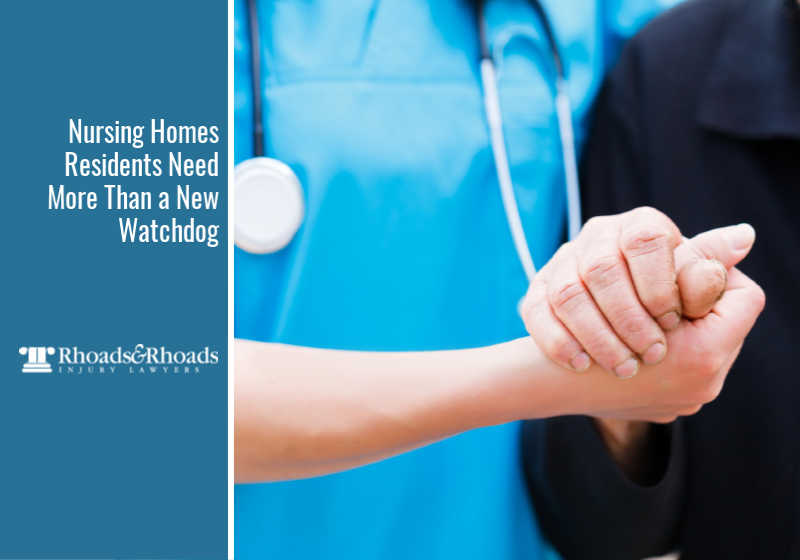 Key Points of This Article:
Kentucky's Governor has placed an executive from a low-rated nursing home chain, Signature HealthCARE, to oversee nursing home inspections on behalf of federal agencies.
More than half of Kentucky's nursing homes and long-term care facilities are rated as "much below average" or "below average" by the U.S. Centers for Medicare and Medicaid Services five-star rating system.
The average rating across the majority of the new inspector's previous eldercare facilities is two-star, or "below average."
Understaffed facilities remain the most stagnant, ongoing issue regarding preventable faults of Kentucky nursing homes.
An estimated 1.5 million individuals receive care from nursing homes nationwide each day, many of whom are living with serious physical and cognitive impairments, leaving them frail and vulnerable to abuse and neglect injustices. And in Kentucky, residents are among the most who receive this troubled and dangerous care. As 2020 approached, Gov. Andy Beshear announced executive Adam Mather from a Louisville-based corporation that operates a chain of low-rated nursing homes under the brand of Signature HealthCARE, with now oversee nursing home concerns in Kentucky.
In his new position, the 2012 Georgia State University graduate with experience working only for Kindred Healthcare before it was acquired by Signature, will:
receive $112,381 a year to oversee the state office
inspect several hundred nursing homes in Kentucky on behalf of the federal government
A senior policy attorney for the Center for Medicare Advocacy in Washington, Toby Edelman, spoke on the announcement to the Lexington Herald-Leader and said, "It's troubling that someone from the industry now gets to oversee the industry … I think our regulators should be independent of the industries they regulate and not come from within their ranks. There should not be this revolving door between them, with people moving back and forth. Why not appoint an advocate, someone who cares about the residents, and who has a track record of being a little more skeptical of the companies?"
A Review of Signature HealthCARE Facilities in Western Kentucky
Signature operates 42 facilities in Kentucky. A review of public reporting by the CMS five-star rating system, shows 25 of these homes are rated as "much below average" or "below average" related to the quality of patient care, health inspections, and the most worrisome in Kentucky, staffing. Understaffed facilities remain the most stagnant, ongoing issue regarding nursing home faults because understaffing creates a high amount of additional resident care needs that are failing to be met. Understaffing leads to overworked nurses, a lack of rehabilitation services, and problems related to bedsores, medication mistakes, malnutrition, and in most cases, preventable events of resident abuse and neglect.
Signature HealthCARE has five facilities within 60 miles of Owensboro.
Hermitage Care and Rehabilitation Center (Owensboro)
Morgantown Care & Rehabilitation Center (Morgantown)
Riverside Care & Rehabilitation Center (Calhoun)
Signature HealthCARE at Hillcrest (Owensboro)
Signature HealthCARE of Hartford Rehab & Wellness Center (Hartford)
Morgantown and Riverside both carry a two-star inspection and quality measures rating, while Hermitage and Hillcrest both rank higher. Signature HealthCARE of Hartford Rehab & Wellness Center has the lowest ranking with only 1 star from CMS. The center in Hartford has been flagged for fails in fall prevention, and infectious disease control. It is also repeatedly cited for la ack of policies and procedures to prevent abuse, neglect, and theft.
While the nursing home abuse and neglect attorneys at Rhoads & Rhoads have only the best hope that Mather will be the enforcing change Kentucky nursing homes require, we also know that large-chain facilities which lack attention from administrators will continue to struggle, especially those whose care is paid for through Medicare and Medicaid.
Resources for Kentucky Families Looking to Learn About a Nursing Home
Families can find out the CMS quality rating of a loved one's nursing home through Nursing Home Compare and review nursing home inspection reports. In addition, here are some warning signs to watch out for that may uncover any symptoms of abuse and neglect.
Bruises, pressure marks, broken bones, abrasions, and burns may be an indication of physical abuse, neglect, or mistreatment.
Unexplained withdrawal from normal activities, a sudden change in alertness, or unexpected depression may be an indicator of emotional abuse.
Bruises around the breasts or genital area may be a sign of sexual abuse.
Sudden changes in financial situations may be the result of exploitation.
Bedsores, unattended medical needs, poor hygiene, and unusual weight loss may indicate neglect.
Belittling, threats, or other uses of power by spouses, family members, or others may indicate verbal or emotional abuse.
Strained or tense relationships and frequent arguments between staff and a resident may also be a sign of abuse.
If you notice any of these issues or encounter problems at a facility, be sure to report it to your local ombudsmen and contact a nursing home abuse and neglect attorney at Rhoads & Rhoads. No one should live in threat of harm or danger to themselves or others. It is also just as important to know that once you or a loved one becomes a victim of nursing home abuse or neglect in Kentucky, under the current "statute of limitations" you only have a limited period in which you can bring a claim against a facility or provider. Timing is crucial in these very sensitive cases.
Owensboro and Madisonville Nursing Home Abuse & Neglect Lawyers
With offices in Owensboro and Madisonville, Rhoads & Rhoads represents nursing home abuse and neglect cases throughout Western Kentucky. We offer free initial consultations, and all cases are taken on a contingency fee basis. We get paid when we win or settle your case, so there is NO RISK involved. Call us at 888-709-9329 to schedule an appointment today.
Also read: 8 Nursing Home Rights Residents Should Be Aware Of