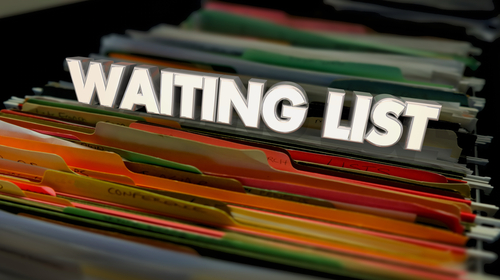 1 Million Americans Awaiting Social Security Disability
Nearly 950,000 Kentucky residents currently receive some type of Social Security benefits and that number is not likely to grow substantially from here on out. Data compiled by the Social Security Administration (SSA) say more than 1 million Americans who have applied are waiting out an approval they may never see. Their wait could alarmingly take up to two years if not longer, way beyond the time some will need to stay alive and healthy.
Someone can apply to receive these benefits after they have been diagnosed with a disabling condition that affects their ability to work, often leaving individuals and families without the financial support they need. For someone to qualify for Social Security disability benefits, a doctor must determine that the disability is severe enough to prevent an applicant from working. The disability must last at least a year or could result in death. The monthly benefits that a disabled worker in Kentucky receives through the SSA average out to $805 for a single person and $1,200 for a disabled married worker with one or two children. Roughly 10.5 million people get disability benefits from Social Security and an additional 8 million get disability benefits from Supplemental Security Income.
Some Recipients Are Deceased When They Are Approved or Denied
The Social Security Disability approval process can be difficult and frustrating. Previously, an average of 28 percent of applicants were approved after an initial claim, and over a ten-year period only 45 percent of total applicants would receive benefits. The process includes completing an initial application that will be used to closely review the severity of the applicant's medical condition and disability. This process may also become time-consuming, and require extra gathering of documents and medical records. It could even include a special hearing before a judge, an appeal to the Appeals Council, and numerous subsequent appeals filed in the federal courts.
The Lexington-Herald Leader reported that, "For some, the benefits come too late. Last year there were 7,400 people on waitlists who were dead, according to a report by Social Security's inspector general."
The Social Security Administration is hiring more than 1000 support staff to defeat the backlog. Advocates say budget cuts over the past five years have frustrated efforts to reduce the disability backlog.
Owensboro and Madisonville Social Security Lawyers
Rhoads & Rhoads has been protecting the rights of the injured throughout Western Kentucky for over 43 years. If you or a loved one have become disabled and are pursuing or waiting on Social Security benefits, our team of experienced attorneys and knowledgeable support staff are available to help you through this difficult time and get you the financial recovery you deserve.
We offer free initial consultations, and all cases are taken on a contingency fee basis. This means there is no payment required up front and there is NO RISK involved. Your monthly benefits will not be affected by working with one of our attorneys. Call us at 888-709-9329 or contact us by e-mail to schedule an appointment.