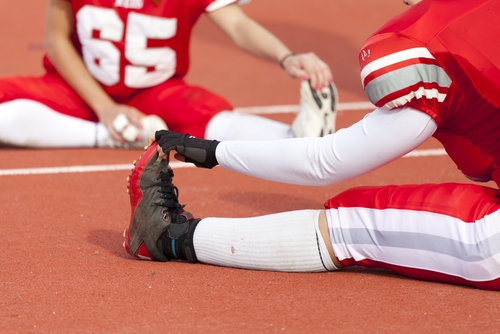 Parents of Young Athletes Should Know Risk of Personal Injury
If your child is headed to a summer sports camp or beginning practice for school year athletics, they could be become one of the five million athletes under the age of 19 who are injured in sports-related accidents each year. According to the Centers for Disease Control, high school athletes alone account for nearly half of those injuries and doctor visits and hospitalizations annually. These injuries don't always include typical torn ligaments or broken bones but can also result in traumatic brain injuries (TBIs) or spinal cord injuries that have life-long effects on the child and financial or caregiver hardships for families even though these injuries could be preventable if more youth sports leaders focused on accident risk avoidance. If an injury is inevitable, proper diagnosis, treatment and healing should be of utmost importance.
Young Athletes Are More Susceptible to Injury
The bones, muscles, tendons, brain and ligaments of a young athlete are still growing. This naturally makes these soccer players, cheerleaders, and football players (to name a few) more susceptible to injury. Parents and youth sports volunteers can recognize the importance of preventing sports-related personal injury accidents in their young athletes with these tips from Rhoads & Rhoads and the help of Johns Hopkins Medicine:
Parents should speak with their kids about sports-related injuries and ensure that their kids know the risks.
Children who are planning to play sports should always have a physical before the season begins.
Cross-training can give kids the physical and mental skills they need to avoid a personal injury accident in sports.
Encourage your child to warm up before engaging in a physical activity or a sport.
Require that your child rests between practices and games.
Provide your child with a healthy diet and adequate hydration.
Buy your child the proper safety equipment for his or her sport. Players should wear appropriate and properly fitting protective equipment such as pads (neck, shoulder, elbow, chest, knee, shin), helmets, mouthpieces, face guards, protective cups, and eyewear. Never assume that protective gear will prevent all injuries while performing more dangerous or risky activities.
Play safe. Strict rules against dangerous plays such as headfirst sliding (baseball and softball), spearing (football), and checking (in hockey) should be enforced.
Do not allow your child to play through pain or be pushed by a coach if they express discomfort.
Recognize signs of injury in your child early on and seek medical advice.
While most youth sports will come with some sort of risk to injury, the benefits of participating in these activities will hopefully outweigh the risks. In the unfortunate incident that your young athlete is injured, we encourage parents to understand how your child became hurt and provide them with the medical attention the injury warrants.
Kentucky Athletes Should Be Protected from Serious Injury
Kentucky schools have staff trained to help athletes avoid injuries. Coaches are trained in CPR and use of AED machines, EpiPen administration, rescue breathing, and know how to stabilize a cervical spine in the event of a serious fall or hit, most common with football players. In addition, coaches at all levels are required to take sports safety courses through the Kentucky High School Athletic Association, the agency designated by the Kentucky Department of Education.
If your child athlete has endured a serious injury or fatality because of their participation in a school supervised sport, and it was caused by negligent, reckless, or intentional acts (or failure to act), the wrongdoer can be held accountable. Call us at 888-709-9329 or contact us by e-mail to schedule an appointment with one of our Madisonville or Owensboro personal injury attorneys.