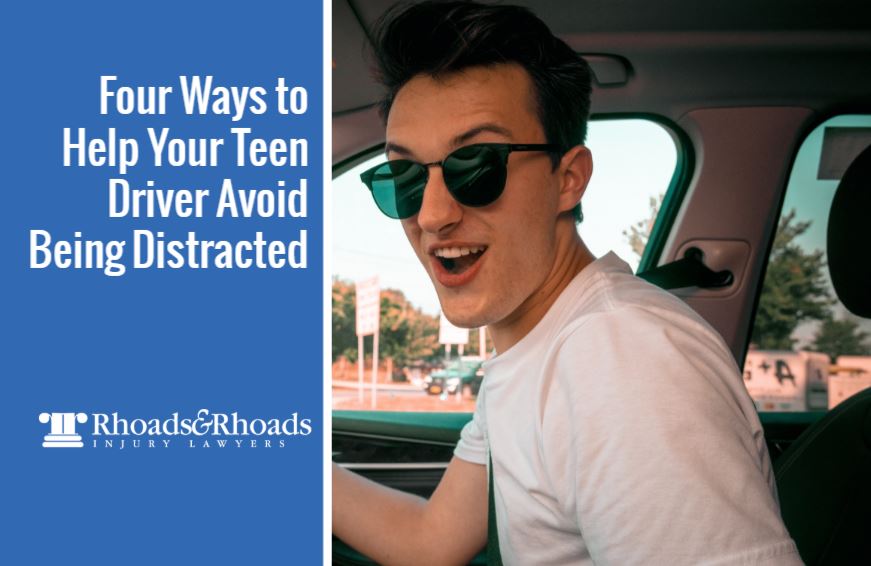 Synopsis
The risk for fatal teen crashes increases by 17 percent between Memorial Day and Labor Day. This is known as the "100 Deadliest Days" for young, inexperienced drivers.
Kentucky has one of the highest fatal teen crash rates in the nation caused by young drivers who are drinking and driving, speeding and driving distracted.
AAA officials say about six in 10 crashes involving young drivers result from distractions, including sending and reading emails and texts on cellphones or social media use.
Parents can actively stay involved in coaching their teens through modeling safe driving behaviors, having conversations about risky practices, and providing resources to avoid becoming a distracted driver.
Kentucky's Teen Drivers Are at Greatest Risk of Fatal Accident During Summer Months
The period between Memorial Day and Labor Day is often referred to as the "100 Deadliest Days" by road safety officials, emergency response crews, and police. This is the time when the average number of deadly teen driver crashes climbs 17 percent compared to the rest of the year because teens are out of school, getting their license and on the road more often with riskier driving habits like speeding and being distracted by cell phones.
Kentucky has one of the highest teen crash rates in the nation even though they only account for six percent of its drivers, according to the Kentucky Transportation Cabinet.
In 2019, AAA revealed fatal teen crash rates show drinking and driving, speeding and distraction are among top killers on the road during summer.
In 2016 in Kentucky, there were 66 fatalities in crashes that involved a teen driver.
A third of those deaths were the teen drivers themselves, while 36 percent were occupants of other vehicles.
Nationwide, in 10 percent of fatal crashes with a teen driver, the teen was distracted in some way, according to the National Highway Traffic Safety Administration (NHTSA).
Although the motor vehicle accident attorneys at Rhoads & Rhoads urge parents to play an active role in helping prevent these deadly crashes by getting more involved and talking to their teens about the dangers of risky behavior behind the wheel, we believe it isn't happening enough.
Parents can help reduce the prevalence of tragic accidents and ultimately assist in saving lives by coaching their teens to slow down, driver sober, ignore distractions, and to avoid all temptations that point to risky driving. This includes the most concerning teen accident cause of all – cell phone use while driving.

Texting and Driving Play Leading Role in Accidents Involving Teen Drivers
Nearly 80 percent of crashes and 65 percent of near-crashes involve some form of distraction, including texting or phone use, within three seconds before the event. And while all distractions can endanger drivers' safety, cell phones and personal technology are often a cause because using these handheld devices involves all three types of distraction.
Visual (taking your eyes off the road)
Manual (taking your hands off the wheel)
Cognitive (taking your mind off driving)
Additional AAA Foundation research released in 2019 produced by using in-vehicle dash-cam videos of teen driver crashes, found distraction was involved in 58 percent of teen crashes, approximately four times as many as federal estimates.
Four Ways to Help Your Teen Driver Avoid Being Distracted
Model good driver behavior and talk to them about the risks associated with distracted driving and their age group by sharing these good driving practices.
Create a "No Phone Zone" In Their Vehicle
Consider having them put their phone in a spot like the trunk, or in the backseat inside a zipped purse or bag. This way they will have to think twice before using it.
Get Them Ready Ahead of Time
Before they hit the road, make sure they have had breakfast and wrapped up any lingering messages or phone calls. The better organized they are with less temptations to text, the more often their eyes will be on the road and hands on the wheel.
Remind Them to Ask Passengers for Help
Remind them that it is their responsibility as the driver to get everyone to the destination safely. If there are other people in the car and their hands are free, tell your child to have them navigate the map, make a call or send the text.
Enable Their Phone's Do Not Disturb Feature
Most phones today have a Do Not Disturb feature that will disable texting, send an automated text response, and hold calls while driving. Turn it on or download a safe driving app to disable their phone use while driving.
Texting While Driving Is Against the Law in Kentucky
Many states, including Kentucky, have now enacted laws against texting or the use of mobile devices while driving. In Kentucky, House Bill 415, was signed into law on April 15, 2010. The law bans texting for drivers of all ages while the vehicle is in motion.
For drivers 18 and over, the ban allows the use of global positioning devices and reading, selecting or entering a telephone number or name for the purpose of making a call.
For drivers under 18, no use of personal communication devices is allowed while the vehicle is in motion. The use of a global positioning system is allowed, but manually entering information must be completed while the vehicle is stopped.
If you or your child have been involved in an auto accident because of a distracted or reckless teen driver, we want to help.
Contact Rhoads & Rhoads – NO RECOVERY, NO FEE 
The car accident legal team at Rhoads & Rhoads offers free initial consultations, and all cases are taken on a contingency fee basis. With offices in Owensboro and Madisonville, Rhoads & Rhoads attorneys are also available and ready to fight for the families of wrongful death victims throughout Western Kentucky.
Call us at 888-709-9329 or contact us by e-mail to schedule an appointment with one of our experienced attorneys.
Source: AAA Reveals Key Deadly Behaviors for Teen Drivers as "100 Deadliest Days" Begin. AAA Foundation. Retrieved June 2, 2019.