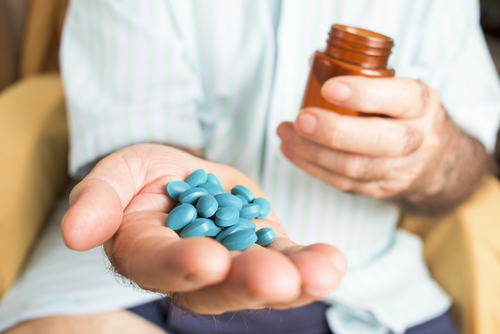 Two Nursing Home Falsities Debunked
Kentucky is ranked 50th (neighboring Indiana is listed dead last) for not adequately providing the kind of help that can make the difference between "maintaining a high quality of life at home and having to move to a nursing home." For the thousands of Kentucky families considering placing a loved one in a nursing home, review these two common nursing home lies told to families by nursing home staff.
Lie #1: "We don't evict patients."
Evictions happen all too often and can actually be justified. It's how nursing home administrators evict that is typically the problem. Federal law requires nursing homes to give residents 30 days' notice of their decision to evict them from the facility, as well as the opportunity to appeal the decision. The nursing home must also give a thorough and specific explanation as to why they can no longer care for the resident. Homes must also assist in arrangements for a transfer, either to the resident's home or to another home or skilled nursing facility, including sharing care plan details with intake facilities. Unfortunately, this process is not always followed, and patients suffer from a wrongful eviction.
Lie #2: "We don't use medications to sedate residents."
While it should never be OK for nursing home medical staff to administer drugs to patients for the sole purpose of restraining them, it happens. Each week, approximately 179,000 nursing home residents with dementia are chemically restrained. These antipsychotic drugs are being prescribed because of their sedating effects, making dementia patients easier for staff to handle. Over medication can lead to increased injury risks, medical problems. In addition, an overdose can be fatal.
How to Research a Nursing Home Facility
If you are considering admitting a loved one into a nursing home, Kentucky's Long-Term Care Ombudsman Program offers these suggestions:
Above all, visit the nursing home. Talk to staff, residents, and other families.
Request to see the results from the last State or CMS survey.
Before your visit, look at the survey history of the nursing home on Nursing Home Compare to see what areas may be problematic.
Ask the staff what they are doing to improve the quality of care for residents in the care facility or nursing home.
Call the State survey agency to find out more about the residence.
Call your local State Ombudsman, Administration on Aging, Disability Services and local groups to find out more about the care facility.
It is hard to imagine your elderly or disabled loved ones not being properly cared for, but it does happen and in the worst cases, it can result in death. If a loved one is showing signs of neglect, complains about the care being received, has been wrongfully evicted, or appears altered in emotional or physical ways, you should take action.
Owensboro and Madisonville Nursing Home Abuse Lawyers — No Recovery, No Fee
With offices in Owensboro and Madisonville, Rhoads & Rhoads represents nursing home abuse, neglect, and wrongful death victims throughout Western Kentucky. We are happy to help your family with a free initial consultation, and all cases are taken on a contingency fee basis, so there is no payment required up front.
Call us at 888-709-9329 or contact us by e-mail to schedule an appointment with one of our Madisonville or Owensboro personal injury attorneys.