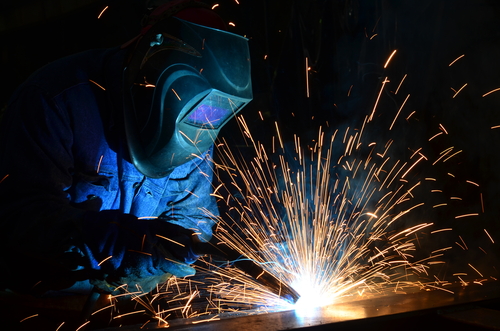 Kentucky Welders Who Work in Mines May Have High Exposure Risk to Welding Fumes
The Mine Safety and Health Administration has created plenty of rules and safety policies for welders who work in mines to know about the exposure risks to the many hazardous substances found in welding fumes. Unfortunately, with many companies, employers are proving to not be as reliable as they need to be in keeping workers safe from harm.
Different welding processes and operations will generate a broad range of hazardous metal fumes and other toxic components depending on the composition of the metals being welded and the welding rods. It is important that the hazards of all types of welding operations be evaluated properly for the safety of all workers. Other risk factors that affect worker exposure to welding fumes include:
Base metal and filler metals used
Location (outside, enclosed space)
Welder work practices
Air movement
Use of ventilation controls
Welding Health Hazards
The sad truth is that there are many potential hazards of welding operations that include metal fumes, toxic gases, and ultraviolet and infrared radiation. As a result, many workers are suffering. The adverse health effects of overexposure to welding fumes and gases include:
Acute exposure to welding fume and gases can result in eye, nose and throat irritation, dizziness and nausea. Workers in the area who experience these symptoms should leave the area immediately, seek fresh air, and obtain medical attention.
Prolonged exposure to welding fume may cause lung damage and various types of cancer, including lung, larynx and urinary tract.
Health effects from certain fumes may include metal fume fever, stomach ulcers, kidney damage and nervous system damage.
Prolonged exposure to manganese fumes can cause Parkinson's–like symptoms.
Gases such as helium, argon, and carbon dioxide displace oxygen in the air and can lead to suffocation, particularly when welding in confined or enclosed spaces. Carbon monoxide gas can form, posing a serious asphyxiation hazard.
In addition to the health hazards of metal fumes and toxic gases, welding operations involve the hazard of burns from flame, arc, molten metal, and heated surfaces and also that of metal splatter.
Ventilation and Respiratory Protection Are Key
According to the Kentucky Occupational Safety and Health Program's standards for welding, welding operations in general, "require face, neck and eye protection for the welder — against sparks, splatter of molten metal, and the radiations (ultraviolet, infrared, and intense visible) of the arc or flame." Typically, this means that a welder will wear a welding hood, or helmet, a supplied-air welding hood, or a filter-type respirator.
General ventilation is also required to control exposures to the metal fumes and gases of welding operations. Kentucky Occupational Safety and Health Program's standards for welding also say that the most effective control is when an exhaust hood is placed near the welding arc or flame, and the contaminants are drawn away from the welder's breathing zone and exited to the outdoors. Welding in confined spaces such as tanks, cabs of mobile equipment, mine shafts and large shovels, may be especially hazardous and requires additional ventilation.
Owensboro and Madisonville Workplace Injury Lawyers — No Recovery, No Fee
With offices in Owensboro and Madisonville, Rhoads & Rhoads represents industrial accident victims and coal workers throughout Western Kentucky. We offer free initial consultations, and all cases are taken on a contingency fee basis, which mean there is no payment required up front. We get paid only if we win or settle your case.
Call us at 888-709-9329 or contact us by e-mail to schedule an appointment with one of our Madisonville or Owensboro personal injury attorneys.