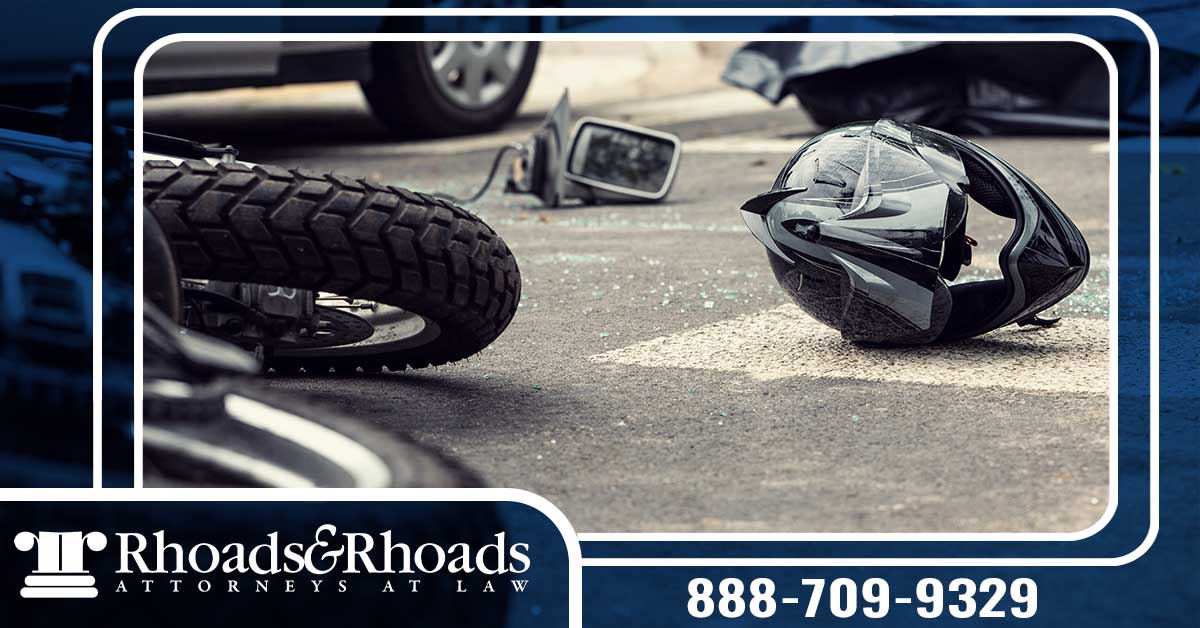 Key Points of This Article:
Motorcycle accidents can cause life-changing back injuries

You can file a claim against the driver who caused your accident

If you don't settle with the at-fault driver's insurance company, you can sue them 

You can improve your probability of recovering fair compensation by hiring a motorcycle accident attorney
Every year, hundreds of people suffer injuries from motorcycle accidents in Kentucky. These injuries range anywhere from mild to fatal, and many face debilitating back pain. 
If you're struggling with back pain after a motorcycle accident, you may wonder whether you have the right to sue the at-fault driver for your discomfort and injuries, especially because back pain can severely impact your ability to work and enjoy life. Additionally, many back injuries require expensive surgeries and treatments, and you may even face permanent limitations due to your condition. 
In this article, you'll learn all about the process of having to file suit and properly recovering compensation after a motorcycle accident as well as types of back injuries. 
Back Injury from Motorcycle Accident
If you're suffering from back pain after a motorcycle accident, you should seek immediate medical attention. Some back conditions have the potential to worsen when left untreated, which may lead to catastrophic or even fatal injuries.
Some types of back injuries that a biker may suffer from after a motorcycle accident include:
Sprains and strains

Herniated discs

Thoracic vertebrae fractures

Lumbar vertebrae fractures

Cauda equina syndrome

Spondylolisthesis

Radiculopathy 
Can an Accident Cause Spinal Stenosis?
In addition to the previously listed conditions, a motorcycle accident can cause or contribute to degenerative spinal disorders, including aggravation of spinal conditions, including spinal stenosis. Spinal stenosis occurs when the spinal canal narrows, putting pressure on the spinal cord and nerves.
A motorcycle accident can potentially lead to spinal stenosis because the force and physical trauma of the crash can misalign your spinal column, eventually leading to the narrowing of the spinal canal. 
Symptoms of spinal stenosis include:
Pain, cramping, or stiffness in the back, shoulders, neck, arms, thighs, calves, or buttocks. 

Numbness or tingling in the aforementioned areas

Muscle weakness

Weakness in one or more of your limbs

Incontinence 

Trouble walking

Issues with coordination or balance
Unfortunately, you may not develop spinal stenosis until long after your initial accident, but you can receive medical treatment to diagnose whether you've suffered from spinal misalignment. 
Recovering Compensation for Your Injuries
Back injuries frequently require expensive medical bills, and you may wonder whether you can sue the at-fault driver for your injuries. Unfortunately, the answer is a little complicated. Kentucky is what's known as a "choice no-fault state," meaning that drivers and riders have the option to obtain Personal Injury Protection (PIP) insurance. 
If you suffer from injuries after a motorcycle accident, you'll first go through your own PIP insurance policy, if you are carrying this insurance coverage, before seeking damages against the at-fault party. Your PIP benefits will pay up to $10,000 for any medical bills and other out-of-pocket expenses. 
Unfortunately, back injuries often require extensive medical treatment such as doctor's visits, chiropractor visits, surgeries, prescriptions, physical therapy, and more. These injuries may also impact your ability to work, meaning that you'll likely incur additional losses.
Because these injuries are so costly, you very well may need to file a claim against the at-fault party to recover compensation for any expenses not covered by your PIP insurance. Further, PIP insurance doesn't cover property damage, or pain and suffering,  so you can seek compensation for vehicle repairs from the at-fault driver's insurance company. 
Types of Evidence in a Kentucky Motorcycle Accident Claim
When filing a claim against a liable driver or another party, you need to supply ample evidence indicating that they were at fault for the accident and your injuries. 
Evidence that you can use to prove another party's negligence and liability for damages includes:
Photos and videos

The police accident report

Eyewitness statements

Accident reconstruction expert testimony

All medical bills and proof of other out-of-pocket expenses

Motorcycle repair estimates

Documents proving that you missed work due to your injury
In addition to economic damages intended to compensate you for specific expenses, you can seek non-economic damages, which compensate you for pain and suffering, loss of enjoyment of life, emotional distress, and more. You can prove that you've suffered non-economic losses through:
Testimony from family, friends, and colleagues

A personal journal chronicling how your injuries have impacted you emotionally and prevented you from engaging in pre-injury hobbies and activities

Expert medical testimony

Prescription records indicating that you've experienced physical or emotional pain and suffering

Testimony from mental health professionals
Gathering sufficient evidence for your claim can be challenging, especially if you're also dealing with a painful back injury. Rather than collecting evidence and handling the claims process on your own, you can contact a motorcycle accident attorney to help you through the process. Those who choose to hire an attorney usually recover much more money in compensation than those who do not. 
Can I Sue After a Motorcycle Accident? 
After you file a claim with the at-fault party's insurance company, they'll likely either attempt to devalue your claim or reject it entirely. This is another reason why hiring a personal injury attorney is critical — they'll use their legal expertise to negotiate with the at-fault party's insurance to reach an agreeable settlement that maximizes your compensation.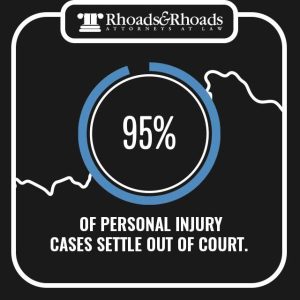 If you and your legal representation can't reach a fair settlement with the insurance company, you can take them to court. That said, the vast majority (95%) of personal injury cases settle out of court. 
Suffering from Back Pain After a Motorcycle Accident? Contact an Attorney Today
If you've suffered from a motorcycle crash injury, you should consider getting in touch with an experienced attorney as soon as possible. For expert motorcycle lawyers in Kentucky, contact Rhoads & Rhoads Attorneys at Law. We'll work diligently to prove your case and maximize your compensation. 
Schedule your free case evaluation today online or by calling 888-709-9329.