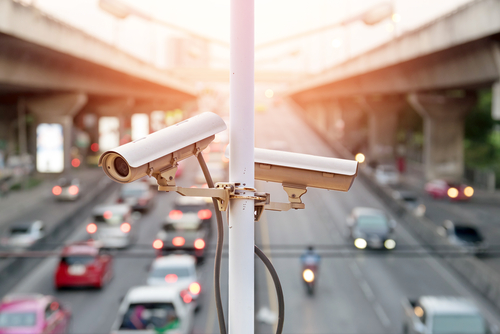 Don't Forget to Check These Locations for Car Accident Evidence
Collecting evidence to prove someone else's negligence in your personal injury can feel cumbersome and taxing while dealing with your own recovery, medical appointments, and insurance companies. But having the right evidence after being involved in either a motor vehicle accident or slip, trip, and fall ordeal can be a bit easier when seeking the help of an experienced attorney who may be able to access real-time video footage and photography of the accident scene.
Traffic cameras in Kentucky are set to record the movement on the road and even collect images of vehicles and pedestrians traveling through busy intersections and highways. In addition, home-owners and businesses located at metropolitan crosshairs, alongside parking garages, and parking lots may also be equipped with surveillance video to deter theft and unlawful actions of customers. While this footage may not always be easy to obtain, it can support a personal injury claim and help prove another driver's negligence. An experienced legal team can help locate the evidence for you and make a formal request to retrieve it. They can also complete any legal forms and provide the necessary information to obtain footage and confirm it can be used as evidence. Because while evidence can be a wonderful addition to any personal injury case, releasing video before legal consultation reviews it could impact your claim compensation.
It's important to reach out to an experienced attorney with a reputable history in collecting and managing the evidence you need to present your best case. Traffic camera footage, as well as private home-owner or business surveillance, may only be available for a short time, up to 24 hours, after you have been involved in a motor vehicle accident. Keep this in mind as you are working to preserve your evidence.
Understanding Kentucky's "No Fault" Coverage  
Nearly three million Kentucky drivers have accepted Personal Injury (PIP) Coverage or "No Fault" insurance with their auto insurance policies. When they do, money will be provided by the driver's car insurance company to pay medical bills, lost wages, and other applicable expenses related such as replacement service loss or survivor's loss. These reparation benefits will cover up to $10,000 in basic coverage for each person in the car at the time of the accident. It is possible some drivers may formally reject PIP coverage, but they will likely have to deal with subrogation issue. It's not advisable to opt out of receiving PIP benefits. This denial choice will only hurt recovery by adding more costly expenses.
After a Car Accident, Collect Your Evidence and Contact a Kentucky Personal Injury Attorney 
Rhoads & Rhoads is Kentucky's leading and experienced personal injury firm with offices in Owensboro and Madisonville, representing car accident victims throughout Western Kentucky. We offer free initial consultations, and all cases are taken on a contingent fee basis. We get paid only if we win or settle your case, so there is NO RISK involved.
Call us at 888-709-9329 or contact us by e-mail to schedule an appointment with one of our Madisonville or Owensboro personal injury attorneys.
Additional Read: What Should You Bring to Your First Meeting with a Personal Injury Attorney?