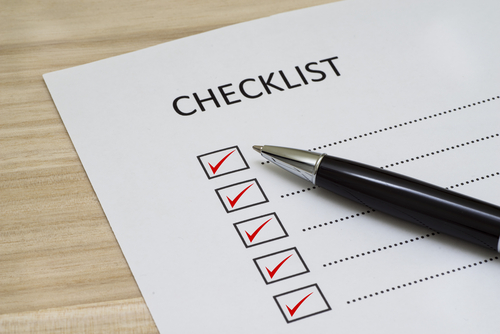 Are You Ready To Meet With A Personal Injury Lawyer?
If you have decided to pursue financial compensation for injuries caused by another's negligence, it may feel overwhelming to understand what is needed behind your car, truck, or motorcycle accident or slip, trip or fall claim. Our recommendation is to arrive prepared for your meeting with an experienced attorney to start hashing out the complex details. As we have mentioned many times before, it is very important to present all injury related evidence with you during this first consultation with the legal team. Your honest and thorough gathering of this information will be used to present your case and support you. Here is a quick list of items you will want to gather.
Auto Insurance: Your automobile insurance information, policy, and declaration page to show specifically what your insurance covers. This will also help determine what coverage may apply to your claim.
Employment: Document any occurrences of lost wages, hours without pay or how much work you have missed due to injuries.
Medical Bills and Health Insurance: These include medical bills and statements, and a copy of your health insurance policy. If you are not able to provide these for the first meeting, the contact information of the healthcare providers involved with your care and your insurance card may help.
Medical Records: Be sure to obtain any conclusive reports of diagnostic tests you may have had such as X-rays, MRI's or CT scans. Your doctor's written conclusion in regard to your physical and mental health may also be valuable if your case goes to trial.
Photographs or Videos: Present any photographs or video taken of the accident scene. These may include photos of the vehicles involved or visuals that show road conditions or weather at the time of the accident. If you were involved in a slip, trip or fall accident and remembered to take images of the scene or of the injuries you suffered at the time of incident, bring those.
Police Report: You should have received a copy of the police or accident report, or were provided documentation at the accident scene. If you need a copy, most police reports become public record and can be obtained at the police station in the town where the accident occurred.
Receipts: It is very important to keep all receipts that are associated with your case. This includes receipts for transportation, medication or therapy equipment, and out-of-pocket expenses and accommodation costs if you see an out-of-town specialist.
Timeline of Events: Create a timeline of important dates, including the date of injury, doctor's appointments, conversations with insurance agents or accident witnesses, physical therapy, medical procedures, date of surgeries, time off work, and any other dated details of how the injury has impacted your daily life.
Witnesses: Compile a list of all witnesses' names and their contact information. Witnesses are people who were present during the accident, or employers who can testify to wage losses, and others who can show the limitations on your daily activities, including your pain and suffering.
We Are Ready To Speak With You
If you've been injured and plan to seek compensation, don't try to take on the burden alone. We are here to help review your case at no cost and tell you how you can maximize your claim. Call Rhoads & Rhoads at 888-709-9329 or contact us by e-mail to schedule your free consultation.