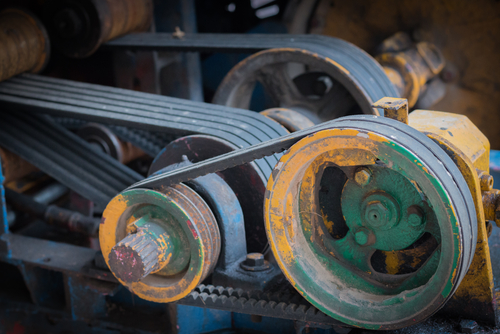 Workers Who Fail to Perform Safety Checks Put Others at Risk
A report of has surfaced stating that a Kentucky coal mine supervisor has been sentenced for violating the Mine Safety and Health Act for falsifying a safety-inspection record. The worker was chief of maintenance and responsible for making a weekly inspection report of heavy equipment used at the Ken American Resources Paradise No. 9 in Muhlenberg County.
According to court records, a U.S. Mine Safety and Health Administration inspector visited the site in 2016. Upon that inspection, he reviewed a record book and saw there had been no inspection of a belt drive used at the underground mine for an entire week. The employee was responsible for performing a weekly inspection of the heavy machinery to prevent fire and identify other safety risks.
Mining remains near the top of the list for most dangerous jobs in Kentucky and the threat of injury is almost constant. Miners are often seriously injured or killed by faulty equipment or heavy machinery-related accidents that trigger falling objects, and roof collapses.
Safety Checks Saves Lives
The Mine Safety and Health Administration (MSHA) takes the issue of safety very seriously and provides rigorous procedures and standards that are assumed to be followed. At a time when many employers are proving not as reliable as they need to be in keeping workers safe from harm, inspectors must be harsh in their reviews. It is important that workers who fail to do their job and are risking the lives of others, are appropriately held accountable.
In addition to Federal check-ins, safety inspections are made by well-qualified and trained inspectors stationed in six branch offices and mine rescue stations throughout the Commonwealth by the Division of Mine Safety (DMS). These inspectors carry out and enforce Kentucky laws as specified by KRS 351 – 352 and associated regulations.
Inspections are meant to be proactive accident prevention measures used to identify hazards. Inspectors can be extra eyes and ears to report on the condition of equipment used and ensure safe working environments are intact. Employers and its workers are also responsible for following specific procedures and standards.
Western Kentucky Work Injury Lawyers – Supporting Workers
Rhoads & Rhoads is no stranger to representing Kentucky coal workers who have been injured, disabled, or wronged by coworkers or employers. In fact, in 1974 Jerry Rhoads started the law firm in Madisonville with the majority of the practice focusing on representing the United Mine Workers' of America (UMWA) and its coal workers in injury claims throughout western Kentucky. Most recently, Rhoads & Rhoads won the case for Nathan Attebury. Attebury, who is a husband and father of two young children, filed a claim as a result of his coal related chemical exposure while employed as a miner.
If you have been seriously injured in a workplace accident caused by the negligence of another worker or you have tragically lost a family member do to similar reasons, we want to help you. Call us at 888-709-9329 or contact us by e-mail to schedule an appointment.