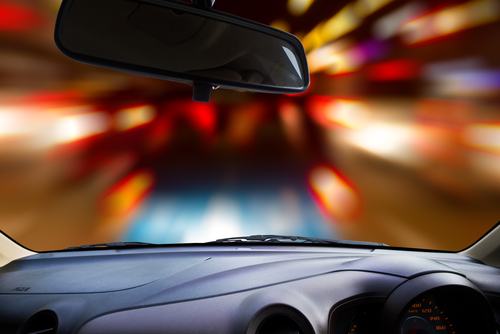 Driver Who Hit and Killed Amish Buggy Driver Was Drunk
Kentucky State Police in Lincoln County say a 64-year-old drunk driver is responsible for the death of a 52-year-old Amish man after she collided with the buggy he was driving on Ky. 39. Sadly, the buggy driver was ejected from the carriage and pronounced dead at the scene. The drunk driver was physically unharmed but has been charged with DUI and booked in the Lincoln County Regional Jail. Local police officials say buggy accidents are not common in their community, although incidences of drunk and impaired driving are growing.
This accident should remind Kentucky communities to renew concerns about driver safety. Since drunk driving is the believed cause of this tragedy, it's the best time to remind motorists that driving while under the influence of alcohol or drugs is never the right choice to make.
Steps to Control and Prevent Impaired Driving 
In Kentucky, about one in three traffic deaths involve a drunk or impaired driver. Encouraged by alcohol or drugs, Kentucky's impaired drivers may feel invincible, and make rash, dangerous decisions to speed, ignore the rules of the road or traffic signals, become easily distracted or drowsy, or remain overly confident in their ability to drive despite their impaired state. The motor vehicle accident attorneys at Rhoads & Rhoads would like to review the steps everyone can take to keep impaired drivers off the road. And remember, Kentucky state law does not differentiate between alcohol and other drugs (illicit drugs or prescription pills) when it comes to driving under the influence.
Remember that NO amount of alcohol or drug is safe for the person who is behind the wheel. Instead, use a ride-share service like Uber or ask the bartender to call a taxi, a sober friend or family member, or use public transportation to get home safely.
The current-day reality is that more than 40 percent of designated drivers have consumed alcohol prior to driving others home. If you're hosting a party, make sure everyone leaves with a sober driver.
Always wear your seat belt and put your phone away so you can stay alert and not distracted—these are some of your best defenses against identifying an impaired driver headed in your direction.
And remember, if you know people who are about to drive while impaired, take their keys and help them make other arrangements to get them to their destination. If you see a suspicious or presumed impaired driver, contact law enforcement by dialing 911 with your location.
Drunk Drivers Will Be Held Accountable
If tragedy strikes and you or your family are involved in a drunk driving accident or injured because of someone operating while under the influence of drugs, please call the car accident attorneys at Rhoads & Rhoads. We have served many clients during their most difficult moments and understand your need to focus on grieving and healing. Our job is to seek justice for the wrongs that were done to you and to ensure your family is not burdened by the financial realities of medical care, recovery, lost wages, or a wrongful death.
We can start the conversation today with a FREE initial consultation. Give us a call at 888-709-9329 or contact us by e-mail to schedule an appointment with one of our Madisonville or Owensboro personal injury attorneys.