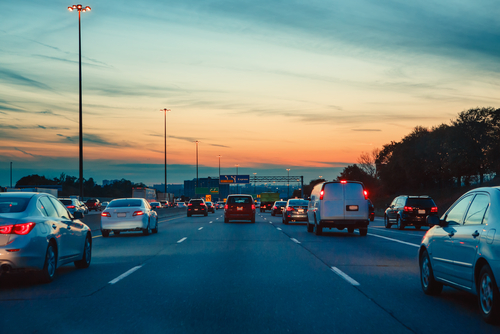 Kentucky Joins Nation in Declining Trend of Highway Fatalities
The U.S. Department of Transportation's National Highway Traffic Safety Administration's (NHTSA) 2017 highway fatality numbers showed a downward trend following two consecutive years of large increases. These numbers were released in an NHTSA report on October 3, 2018 and showed that motor vehicle fatalities had decreased almost 2 percent from 2016. Other notable changes reflected by the NHTSA's use of the 2017 Fatality Analysis Reporting System (FARS) data include:
Pedestrian fatalities declined about 2 percent, the first decline since 2013;
For the second year in a row, more fatalities occurred in urban areas than rural areas;
Combination trucks involved in fatal crashes increased 5.8 percent;
Vehicle miles traveled (VMT) increased by 1.2 percent from 2016 to 2017; and
The fatality rate per 100 million VMT decreased by 2.5 percent, from 1.19 in 2016 to 1.16 in 2017.
NHTSA Deputy Administrator Heidi R. King said in a news release, "Dangerous actions such as speeding, distracted driving, and driving under the influence are still putting many Americans, their families and those they share the road with at risk. Additionally, we must address the emerging trend of drug-impaired driving to ensure we are reducing traffic fatalities and keeping our roadways safe for the traveling public."
Kentucky Road Fatalities Drop For First Time Since 2013
Nationwide, 37,133 lives were lost in a motor vehicle crash in 2017. Last year, Kentucky saw its first decrease in highway fatalities since 2013. The Kentucky Office of Highway Safety numbers show 770 highway-related deaths in 2017, dropping from 834 in 2016. Kentucky motorists must practice these safe driving behaviors to continue the downward trend in 2018.
Slow down through work zones.
Share the road and watch for motorcycles.
Never drive distracted by a cell phone or in-vehicle technologies.
Respect pedestrians and crosswalks.
Treat motorcycles and bicycles as you do other motor vehicles.
Give big trucks and semi-truck haulers room to maneuver.
Avoid drunk or drugged driving.
Ensure all passengers are buckled up, including children in the correct size car seats, rear facing as recommended, and in boosters.
Be knowledgeable about weather related driving risks.
Don't tailgate and be patient.
Teach your teen driver by modeling good driving behaviors.
Drivers have a responsible to operate safely using these mentioned behaviors and according to the rules of the road, but unfortunately as the 2017 NHTSA report shows, thousands of accidents each year are caused by speeding, driving while under the influence, distracted driving, drowsy driving, and driving unsafely for conditions. Whether big or small, car wrecks often end in injury or sometimes death. As wrongful death occurs in a variety of contexts, motor vehicle accidents is one of the most common incidents of negligence causing death.
Owensboro and Madisonville Car Accident Lawyers — No Recovery, No Fee
With offices in Owensboro and Madisonville, Rhoads & Rhoads represents car accident victims throughout Western Kentucky. We offer free initial consultations, and all cases are taken on a contingency fee basis, which mean there is no payment required up front. We get paid only if we win or settle your case, so there is NO RISK involved.
Call us at 888-709-9329 or contact us by e-mail to schedule an appointment with one of our Madisonville or Owensboro personal injury attorneys.