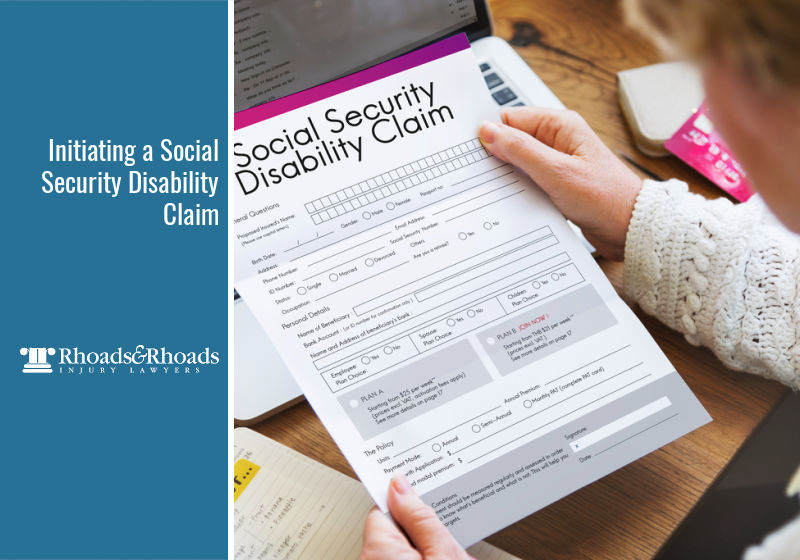 Key Points of this Article:
Understanding your options when applying for Social Security Disability benefits.
What information you will need to apply.
How an attorney can help you initiate your claim.
Social Security Disability (SSD) benefits can help support those who can no longer work to provide for themselves and/or their family. While those who become disabled due to an injury or illness have a right to file for SSD to get the benefits they deserve, it can be a long and complicated process.
There are numerous steps involved when filing for SSD, and even after you have filed, it is not uncommon for the Social Security Administration to delay the process. While the disability claim process can naturally take time, administrators will sometimes purposely draw it out, which can frustrate and confuse applicants, leading to them giving up.
However, you have a right to receive these benefits and can fight against the system to ensure you get the full amount you deserve. Understandably, it can be intimidating dealing with the Social Security Administration, which is why it is in your best interest to hire an experienced Social Security attorney who can advocate for your rights and fight on your behalf.
Steps to Take When Filing a Social Security Disability Claim
If you think you will need SSD benefits, the first step to initiating a claim is to understand your options. One of the biggest mistakes applicants make is going into the process without knowing anything about it, what their rights are, and what they are eligible for. Follow these steps below to ensure your application goes as smoothly as possible:
1. Consider Your Options
The SSD claims process is lengthy. In some cases, the process can take a year or more, depending on the individual situation. If you become injured or ill and suspect that your condition will be permanent and prevent you from returning to work, you should look into your options for SSD and apply as soon as possible.
There are two types of SSD benefits available:
Social Security Disability Insurance (SSDI or SSD): SSDI benefits are based on the number of years a worker has contributed to the Social Security system. These benefits are available to disabled workers who have paid into the system throughout their years of employment.
Supplemental Security Income (SSI): SSI benefits are based on the applicant's financial assets. These benefits are available to individuals who meet certain medical and financial criteria. Those eligible for SSI do not have to meet previous employment requirements, rather their assets will be used to determine their financial situation and the benefit amount they will receive.
2. Gather Necessary Information
Once you better understand your situation and the options available to you, you should start to gather the information that will be needed to successfully apply for benefits. When you file a claim, you will be required to fill out a Disability Report form and provide the following information:
Social Security number
Medical records, current list of medications, names and phone numbers of doctors, hospitals and clinics, and the dates of treatment
Employer details for the current year and two years prior
Workers' compensation information (if receiving)
Most recent W-2
Past job history/training and education
Names and birth dates of dependent children
Name and birth date of spouse/dates of marriages and divorces
3. Consult With an Attorney
Before applying, consult with an attorney. Any errors made on your application or information that is missing can delay the process. There are a couple of different ways to apply and much information that will be required. An attorney can guide you through the process by ensuring you have all of the information you need and identifying the best application method for your situation.
Even after you have applied, if there are delays or denials, your attorney can advocate for your rights and help you file for an appeal, if necessary. The system and process are deliberately lengthy and confusing, but your benefits can get approved and paid in a more timely manner when you work with an attorney.
Kentucky Personal Injury Lawyers – Rhoads & Rhoads
If you are disabled and looking to file for Social Security Disability benefits, the team at Rhoads & Rhoads can help you file your claim. We represent SSD applicants throughout Western Kentucky with offices in Owensboro and Madisonville.
Call us at 888-709-9329 or contact us by email to schedule an appointment with one of our Social Security attorneys today. We offer free initial consultations, and all cases are taken on a contingency fee basis, so no initial payment is required. We get paid only if we win or settle your case, and there is NO RISK involved.