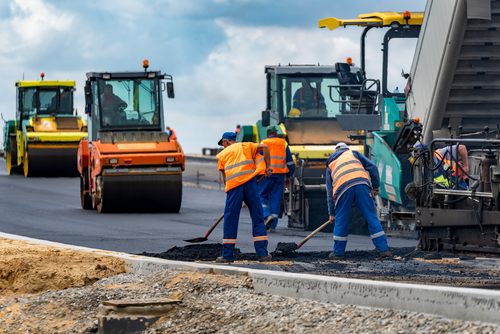 Beware of Construction Zones as You Plan Your Kentucky Summer Vacation
The Kentucky Transportation Cabinet (KYTC) says as travelers enter the thick of highway construction season, they should be reminded that this is when the deadliest work zone crashes are likely to occur and that making road construction zones safe remains the shared responsibility for both crews and motorists alike. So as lane reductions and traffic patterns are set to shift across the Bluegrass, havoc may be unstoppable for motorists traveling the on their summer vacations. Lexington motorists will especially be impacted, prompting the car accident attorneys at Rhoads & Rhoads to share a few tips for those traveling through central Kentucky without incident or injury. City and state officials say the road projects involves the repaving and widening of two major roadways in Lexington at state road New Circle Road and also on the City of Lexington's Man O' War. Here are the details so travelers can seek alternative routes.
New Circle Road and Newton Pike
Lane reductions at the outer loop near Lexmark will be in effect and traffic shifts between Kennedy Road and Nandino Boulevard on Newtown Pike are likely to be heavy.
Northbound traffic on Newtown Pike will be reduced to one lane, shifted to the southbound or inbound side of Newtown Pike over the New Circle Road.
Southbound traffic will be reduced to one lane, shifted to the northbound side of the Newtown Pike and New Circle Road bridge.
Man O' War
Repaving work will be busy on Man O' War between Nicholasville Road and Grassy Creek and Richmond Road and Beaver Creek.
Both inner and outer loops of both sections will be milled and then repaved.
The construction work on Man O' War will be done at night between 6 p.m. and 6 a.m.
In a typical five-day workweek, an average of seven motorists and one worker are killed around the nation in work zones. Kentucky falls right in line with those statistics. 2017 presented huge occurrences of incidents on roadways with 12 lives lost in work zones.
The commonwealth's 2018 Highway Plan includes nearly $1 billion for significant bridge and pavement upgrades in the next two years. Among the contributing causes of work zone crashes, distracted driving is significant and responsible for nearly half of all Kentucky work zone crashes. Drivers are the most frequent fatality in work zone crashes.
Hold Bad Drivers Accountable and Contact a Kentucky Car Accident Attorney 
Rhoads & Rhoads is Kentucky's leading and experienced personal injury firm with offices in Owensboro and Madisonville, representing car accident victims throughout Western Kentucky. If you have been involved in a work zone related wreck this summer or any season, we can help. We offer free initial consultations, and all cases are taken on a contingency fee basis. We get paid only if we win or settle your case, so there is NO RISK involved.
Call us at 888-709-9329 or contact us by e-mail to schedule an appointment with one of our Madisonville or Owensboro personal injury attorneys.