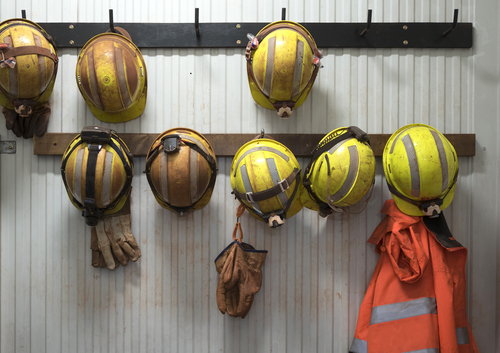 Federal Investigation Cites Inadequate Safety Guards Caused Kentucky Miner's Death
After months of investigating, the U.S. Mine Safety and Health Administration (MSHA) released the report on Ray Hatfield Jr.'s January 26th mining-related death. Hatfield was killed when his clothing got caught up within a roller shaft while he was shoveling loose coal from under the beltline. He was then pulled into the conveyor belt because he did not have adequate safety guards, according to the Federal investigation.
The report also concluded that the mine operator, R&C Coal LLC, also did not have effective programs and policies in place to make sure employees shut off the conveyor belt before working in close proximity to it. R&C was cited for several violations, including having inadequate guards around the beltline and failure to conduct proper safety checks.
Although Hatfield had only been working at the R&C Mine No. 2 near Pikeville, a small underground mine operation, for about six months he had over 23 years of experience as a miner.
Mining's Many Dangers
Mining remains near the top of the list for most dangerous jobs. Underground mines, such as the R&C Mine No. 2 involved in this accident, are usually considered riskier than surface mines. In addition to Hatfield's death, Kentucky has seen one additional mining fatality in 2017. 33-year-old Joseph Partin was killed March 30 in Whitley County when a large rock fell and hit him.
Common mining accidents and coal worker deaths are often caused by:
Methane and Consecutive Coal Dust Explosions;
Blasting Related Accidents, including fly-rocks, premature blasts, misfires, and mine-induced seismicity (earthquake-like events that can cause mine collapse); and
Heavy machinery-related accidents.
Head injuries and traumatic brain injuries are common because of falling, exploded, or propelled rocks or other objects that can become loosened during the mining process. Miners also face long-term or fatal health problems, such as Black Lung, due to breathing in hazardous environmental elements over periods of time.
Most recently, Rhoads & Rhoads won the case for Nathan Attebury, a 33-year-old coal miner. Attebury, who is a husband and father of two young children, filed a claim in 2014 alleging toxic encephalopathy as a result of work-related chemical exposure.
Western Kentucky Work Injury Lawyers – Working For Kentucky Laborers
Rhoads & Rhoads is no stranger to representing Kentucky coal workers who have been injured, disabled, or wronged. In fact, in 1974 Jerry Rhoads started the law firm in Madisonville with the majority of the practice focusing on representing the United Mine Workers' of America (UMWA) and its coal miners and coal workers in injury and black lung claims throughout western Kentucky. While the firm now handles personal injury cases of all types, the experienced attorneys and their staff continue to help some of the state's hardest working laborers – the Kentucky coal workers.
If you have been seriously injured in a workplace accident or have lost a family member because of an employer's negligence, we want to help you. Call us at 888-709-9329 or contact us by e-mail to schedule an appointment.