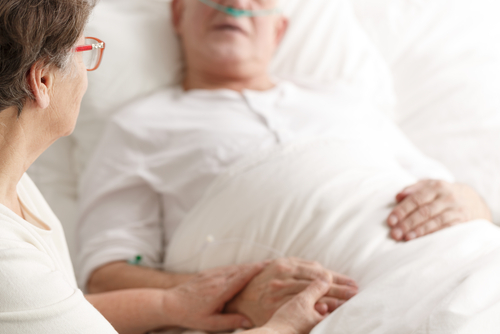 Reviewing the Legal Rights of the Husband or Wife of an Injured Spouse
The Kentucky Safety and Prevention Alignment Network (KSPAN) has been reporting a decrease in several causes and types of injuries in recent years, including those related to motor vehicle traffic crashes, fire, homicide and traumatic brain injury (TBI). But as the number of these incidences may be decreasing, claims may be on the rise, as many spouses of those injured are finding out that they too can make a claim since the injury sustained by their husband or wife has forever changed their relationship. This type of claim is called loss of consortium and can lead to damages for loss of affection and normal relations. Injured spouses may also be able to sue for loss of consortium. It is also possible for loss of consortium to apply to a relationship between parents and their children but is usually limited to circumstances in which minor children are severely injured.
INSERT VIDEO:
WATCH Attorney Kyle Lamar explains the rights a spouse might potentially have when their husband or wife is injured in a serious accident, better known as a "loss of consortium."
Loss of consortium is best evaluated when there is the loss of sexual relations, loss of love, affection and companionship and emotions, and loss of services a spouse now has due to the personal injury. These losses typically result from someone else's negligence, are present in a case of wrongful death or medical malpractice, assault or battery, and in other personal injury claims. A loss of consortium claim is processed alongside the injured spouse's claim towards the same negligent party.
Putting a Value on Loss of Consortium
Loss of consortium claims can be difficult to calculate unlike hospital bills or loss of wages. These claims usually account for a spouse's pain and suffering and damages awarded for loss of consortium will differ. Kentucky courts will consider the "value" of a married couple's loss by reviewing several factors such as:
marriage stability
a couple's individual life expectancy, and
the extent to which the benefits of married life were actually lost.
As the amount of damages awarded for loss of consortium is determined on a case-by-case basis, an experienced personal injury lawyer can provide a better idea of what to expect.
Supporting Your Family
We understand how many lives can be changed because of a family member's personal injury. That is why the lawyers at Rhoads & Rhoads want to help the hundreds of Kentucky families that are impacted by a husband's or wife's personal injury not only recover but also help make marital life a little bit easier. As one of the largest personal injury firms in Western Kentucky, we have the resources and relationships to make sure you are treated fairly. We offer free initial consultations, and all cases are taken on a contingency fee basis.
We get paid only if we win or settle your case, so there is NO RISK involved. Call us at 888-709-9329 or contact us by e-mail to schedule an appointment.
Video Transcript
One of the most sad situations we run into at Rhoads & Rhoads is when we meet with a family, and a husband or a wife has a situation where their relationship with their spouse is going to be changed forever because of the negligence of someone else. And oftentimes what people don't realize is they have a claim of their own.
So if your husband or your wife is seriously injured in a case, you have what's called a loss of consortium claim. Now that's a legal term that's essentially saying you have a claim against that same person who injured your spouse for the loss of love, affection, companionship, the ability to interact with your spouse the way you used to. 
These are important claims. They are directly connected with your spouse's claim. And here at Rhoads & Rhaods we do all that we can do to make sure the insurance company understands that the negligence of their insured has affected the whole family and not just the person they directly injured.