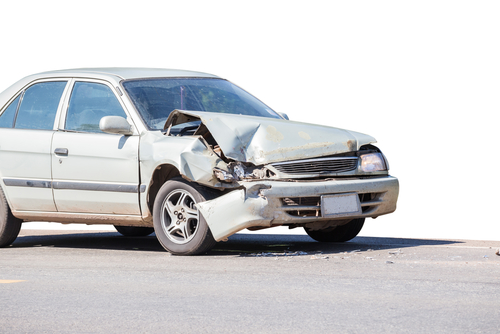 Hit and Run Crash Kills Louisville Teen, Police Still Seeking Information
A Louisville Metro Police Department (LMPD) accident report shows a 13-year-old was killed after a hit and run in Chickasaw Park on Monday, May 21 just after 10 p.m. Police say the girl was walking in the 1200 block of Southwestern Parkway when a car hit her, and the driver took off. Although the teen was rushed to Norton Children's Hospital, she did not survive her injuries. Police are looking for clues and investigating but say there were no known witnesses at the time of the crash. Our thoughts and prayers are with the family and friends of this young victim and we hope the driver involved in the crash will be found.
What to Do If You Witness a Hit and Run Crash Involving a Pedestrian

Being involved in a hit and run accident can be frightening as a victim but a witness can also feel emotionally connected. The role a witness plays is extremely important in helping accident victims maximize their ability to recover from their injuries and move one. Many times, witnesses are the ones who identify the vehicle's make and model and provide accurate descriptions to police. If you find yourself the witness of a hit and run, follow these easy steps.
1) Once the area is safe and you feel confident you can approach the scene, check on the victim. Dial 911 and immediately request help if they appear to be injured. As you conversate with the dispatch worker, be sure to include any and all information about the vehicle responsible, driver, and any extra details you can remember about the accident.
2) Next, while waiting for emergency medical services and police to arrive, help gather evidence by taking photos or video and share contact information with the victim (if able). Be sure to record the time and location of the accident and write down any information that may be helpful in identifying the driving party.
description of the vehicle if known
description of driver or passengers
license plate or the portion of it
observed damage or identifying characteristics on the vehicle such as specialty license plates, bumper stickers or custom trim
3) Once police arrive, be there to assist in filing the official police report. As a witness you hold valuable information. Police reports can later help in the claims process to recover for medical expenses and pain and suffering as part of an accident injury claim.
If the driver of a vehicle is identified, they are almost always liable in a hit and run crash. For obvious reasons, intersections and walkways pose the most common injury risk to pedestrians and bicyclists involved in a hit and run. The cause of this type of crash is often due to drivers failing to make a full stop, driving while distracted, or driving while impaired by drugs or alcohol.
Hit and Run Victims Can Contact Rhoads & Rhoads – NO RECOVERY, NO FEE  
If you know anything about the hit and run crash at Chickasaw Park that occurred on Monday, May 21 just after 10 p.m., contact LMPD immediately. If you have been involved in a hit and run crash and feel helpless with your recovery, the car accident legal team at Rhoads & Rhoads offer free initial consultations, and all cases are taken on a contingency fee basis. Call us at 888-709-9329 or contact us by e-mail to schedule an appointment with one of our personal injury attorneys.