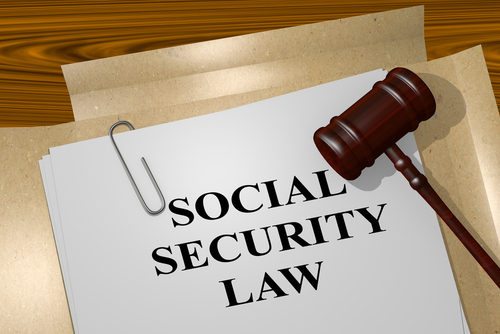 Understanding Your Employment Options While Collecting Social Security
Going from working to not working can be an adjustment to most people who have been employed for a long period or time or for those who enjoy staying active on the job. And after a person becomes eligible for disability benefits, they may be confused about what happens to those benefits if they return to the work force. But there is a Social Security program that allows beneficiaries to try returning to work without impacting their entitlement to Social Security Disability benefits. The program is called the "Trial Work Period." 
https://youtu.be/KhPBoJ9zrg8?list=PL0sEKmZS1vucdL27hJiV7KZiTFa50Jzy9
WATCH Attorney Sara Martin explains Social Security Disability's "Trial Work Period," and what it means to people who are receiving disability benefits but still have a desire to work.
The "Trial Work Period"
The "Trial Work Period" occurs the first nine months (in a rolling 60-month period) that a disabled person returns to work after they have started to receive any disability benefits in the state of Kentucky. It is important to note that during this nine month period, the claimant continues to receive their benefits. At the end of nine months of work, the trial work period is over, and the Social Security Administration (SSA) will decide if the person has been doing "substantial gainful activity," or SGA.
If the worker has been successful in going back to work after the "Trial Work Period" their eligibility to receive a monthly disability check will now be determined on a month-to-month basis but their benefits will stop at the end of the first month if they continue to earn above the SGA amount in terms of countable gross income. If the worker's countable gross income falls below the current SGA amount, it would be advisable for them to file an application for expedited reinstatement.  
A disabled person can qualify for expedited reinstatement of benefits if they were receiving Social Security Disability benefits and became disqualified for continued benefits because they found gainful employment, and then lost income while still disabled. The SSA says to qualify, "a person must apply for expedited reinstatement within five years of losing Social Security Disability benefits due to gainful employment."
We understand all of this can be confusing and tiresome to understand. Before you attempt to work while receiving benefits, or want to file for social security disability benefits, we advise you to please contact our office so that you don't jeopardize your current status.
Keeping Kentucky's Disabled Workers Benefits Protected
Rhoads & Rhoads has been protecting the rights of the injured throughout Western Kentucky for over 39 years. If you or a loved one have become disabled and are pursuing Social Security benefits, or are ready to go back to work and on disability, our team of experienced attorneys are here to help you through these decisions.
We offer free initial consultations, and all cases are taken on a contingency fee basis. This means there is no payment required up front and there is NO RISK involved. Your monthly benefits will not be affected by working with one of our attorneys. Call us at 888-709-9329 or contact us by e-mail to schedule an appointment.
Video Transcript
Often, our clients are individuals who have worked their entire lives – in the local coal mines, manufacturing settings, at the factories nearby – and we get them their disability benefits. And down the road they come to us and say, "I want to try to work. I miss it. I've done it my whole life and I want to see what I can do, but I don't want to affect my benefits."
There is an option for you. It's called the trial work period. Social security actually wants you to see if you can work, wants you to get back out there and contribute to our local community, the Owensboro community. And so you are eligible to work for a nine month period once you are on your disability benefits to see what you are able to do. And it does not disqualify you from your social security benefits.