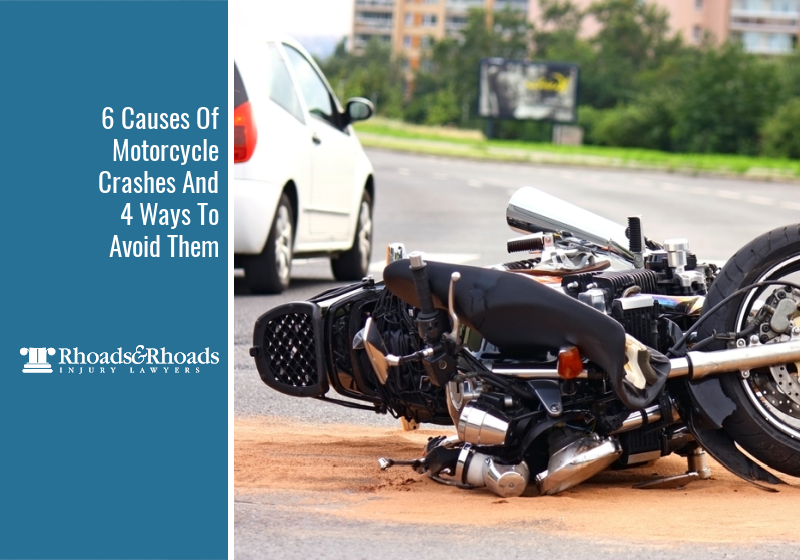 Key Points of This Article:
Motorcyclists and their passengers are 37 times more likely to die while riding a motorcycle than in a car accident – and nine times more likely to become injured while riding a motorcycle than while driving a car.
Over 80% of all motorcycle accidents result in some type of injury, including disabling leg injuries, road rash, muscle tears, and damage to the bones in the arms, hands, neck, and back.
According to Kentucky State Police, motorcyclists represent nearly 8% of the state's fatal accidents.
The top contributing factors for all motorcycle accidents in Kentucky involve inattentive drivers, speed, alcohol, and riders who do not know how to control their bikes.
6 Common Motorcycle Accidents Caused by Other Drivers
An estimated 122,360 motorcycles are registered in Kentucky each year, followed by around 1,500 motorcycle-involved collisions on Bluegrass roadways over the same time. Over 80% of these motorcycle accidents result in some type of injury, whether they happen on popular rides over the Ohio River in Henderson County or wide-open group cruising through the rolling hills of Western Kentucky on KY Route 62.
Other drivers of motor vehicles, such as cars, SUVs, delivery trucks, and semis, need to share the road and stay reminded of the many risks motorcyclists face while traveling. Factors that contribute to motorcycle accidents include the bike's smaller size, visibility, and the reality that riders are more vulnerable to an accident, serious injury, or fatal road crash simply because they have less protection than a person riding in a car or truck.
The Deadly Left-Turn: Left-turn accidents account for 36% of fatal motorcycle accidents, according to the National Highway Traffic Safety Association. This is the most common motorcycle accident and happens when a motor vehicle fails to see a motorcyclist or judges their speed incorrectly and decides to turn in front of the rider.
Speeding and Distracted Motorists at Intersections: As a motorcyclist approaches a set of stoplights or an intersection, they can be hit by either a speeding red light runner, a distracted driver on their phone, or a car or truck following too closely. Motorcycle crashes at intersections typically occur without warning and cause riders to be hit head-on or be forced to get out of the way and wipe out on their bike. Nearly half of all motorcycle accidents involving other vehicles occur at intersections.
Lane Changes and Lane Splitting: Even in a car or truck, it can cause quite a scare when a car in another lane suddenly veers into the space you're occupying. But for motorcyclists and blind spots, the outcome is too often tragically fatal. While drivers should actively be looking for cars, they aren't necessarily programmed to watch for motorcycles.
A Car Hits You From Behind: The slightest fender bender at a low speed can severely injure a motorcyclist and their passenger, or worse, push them into oncoming traffic. Sadly, rear-end accidents are among the most common types of motorcycle wrecks that kill 7% of riders involved in a crash.
Hit During a Group Ride: We have all seen those groups of motorcyclists enjoying a tour together on a weekend afternoon. But even friends riding bikes can be the ones responsible for a wreck due to distractions, being impaired by drugs or alcohol, not knowing how to use their motorcycle, or driving recklessly.
Being Hit by an Open Car Door: While it may seem more like a skit you see on TV, this type of accident involving a driver who fails to look into the street before he swings his door wide open does happen. The driver hitting the motorcycle with their door can be found at fault for causing the crash.
Even when wearing the appropriate safety equipment and a motorcycle helmet, most Kentucky motorcycle accidents will still result in all kinds of injuries, from mild to severe. Those will include disabling leg injuries, painful road rash, burns and scarring, muscle tears, damage to the bones in the arms, hands, neck, and back, traumatic brain injury, and pain and suffering.
Determining fault or responsibility in a motorcycle accident can feel challenging for a crash victim to determine independently. But suppose you are a Kentucky motorcyclist who another driver injured. In that case, the personal injury attorneys at Rhoads & Rhoads have the skills and experience to investigate the crash, gather the evidence needed, work with negligent parties, medical teams, and insurance carriers, and get you the help and financial recovery you need.
4 Ways Everyday Motorists Can Protect Motorcycle Rider Safety
To prevent bike crashes and the tragic rider fatalities that too often result, the Kentucky Governor's Commission on Motorcycle Safety and Education expect all drivers to:
Look Twice for Motorcycles: Motorists need to be especially alert at intersections and when making a left-hand turn. This is where most accidents occur, so be sure to look both ways for motorcycles.
Allow for Greater Following Distance: Road conditions that are minor annoyances to you can pose significant hazards to motorcyclists. Motorcyclists may change their speed or adjust their position within a lane suddenly in reaction to road and traffic conditions such as potholes, gravel, wet or slippery surfaces, pavement seams, railroad crossings, and grooved pavement. Allow a greater following distance, three or four seconds, when following a motorcycle, so the motorcyclist has enough time to maneuver or stop in an emergency.
Share the Road: Remember that motorcyclists are entitled to an entire lane to drive in. Give the motorcyclist respect by treating them like any other motor vehicle. Sharing the road will save lives.
Never Drive Impaired: Alcohol is a factor in 50% of all bike wrecks. Don't drink and drive. Don't drink and ride.
It's also vital for these riders, no matter their skill level, to strive for greater safe motorcycling awareness and have the proper bike training before hitting the road.
When it comes to personal injury law, many of our clients have questions about what negligence is, how to prove someone else was responsible for their injuries, and how they will be compensated for their motorcycle accident injury and related damages. They also want to know what to watch out for and what challenges they may face after filing a claim. Our attorneys have decades of experience fighting for Kentucky motorcyclists and are committed to providing the same type of support and excellence to you.
Owensboro and Western Kentucky Motorcycle Accident Injury Lawyer
If you or someone in your family has been seriously injured or killed in a motorcycle accident, the Kentucky motorcycle accident lawyers at Rhoads & Rhoads can help. Take advantage of our free initial consultation and discuss your motorcycle accident case with us. There is no payment required upfront, and there is NO RISK involved. Call us at 888-709-9329 to schedule your consultation today.
Also read: Need a Lawyer After Hit by a Car or Truck in Kentucky?