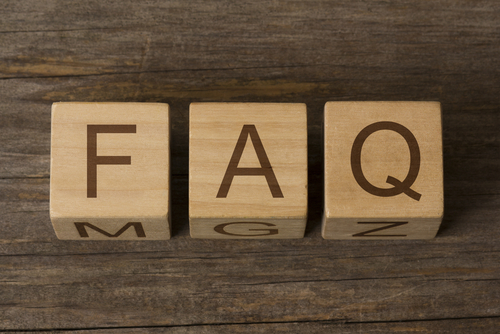 5 Social Security Disability Questions You Need Answers To
More than 11 percent of Kentuckians receive some form of Social Security disability payment, making Kentucky the second highest state in dispersing the funds. If you have a disability and find that you are no longer able to support yourself and your family, nothing should stand in the way of you getting the Social Security Disability (SSD) benefits you deserve. However, this process can be difficult, drawn out, and confusing. Because of that, the legal team at Rhoads & Rhoads want you to be aware of all things SSD so if you find yourself in need of filing for it, there are no surprises. Here is a list of five common questions and responses about SSD.
1) Who can apply for SSD benefits?
Someone can apply to receive SSD benefits after they have been diagnosed with a disabling condition that affects their ability to work, often leaving individuals and families without the financial support they need. For someone to qualify for Social Security disability benefits, it is helpful if a doctor has determined that the disability is severe enough to prevent an applicant from working. The disability must be anticipated to last at least a year or could result in death. The monthly benefits that a disabled worker in Kentucky receives through the SSA average out to $805 for a single person and $1,200 for a disabled married worker with one or two children. Roughly 10.5 million people get disability benefits from Social Security and an additional 8 million get disability benefits from Supplemental Security Income.
2) What SSD benefits can I apply for?
There are two distinct types of Social Security Disability benefits a person can apply for and the requirements for qualifying for either can look very different.
Social Security Disability Insurance (SSDI or SSD): SSDI is available to disabled workers who have paid into the Social Security system through employment and relies heavily on the number of qualifying work years one has put into the Social Security system.
Supplemental Security Income (SSI): SSI is available to people who meet certain medical and financial criteria and puts a greater emphasis on the limitations of the applicant's full financial assets. A person does not have to meet any previous employment requirements to qualify for SSI, but their assets will be reviewed to ensure they truly do not have access to additional resources.
3) How do I apply for SSD?
Once a disabled Kentucky worker gathers all of the information required using the Social Security Administration's checklist, the application can be filled out and submitted. There are many methods a person can use to apply for Social Security Disability in Kentucky.
Online: More and more people are finding the online option saves time and offers the flexibility to complete it at their own convenience since it is available 24 hours a day. Visit https://secure.ssa.gov and locate the application portal.
In Person: Other people are most comfortable applying in person at a local Social Security office because they do not have a computer. Calling ahead and making an appointment is recommended and if you have questions, write them down in advance. To find an office, visit the online SSA Office locater or dial 1-800-772-1213.
Via Phone: You can also apply by phone by calling 1-800-772-1213 between the hours of 7 a.m. and 7 p.m. Monday – Friday. If you are deaf or hard of hearing, you can call TTY 1-800-325-0778.
4) How long until I am approved?
Assuming everything has been filed correctly and medical records are easily accessible, an applicant could receive a decision on eligibility within three to five months. Waiting more than five months to get approved may award a disabled worker back pay in addition to receiving monthly benefits. Additionally, if someone waited to apply for disability benefits but they were too ill to work, they could be entitled to additional past-due benefits known as retroactive payments ("back pay"). Depending on how long they had to wait to be approved, they could be entitled to a five-figure back pay settlement.
While we are hopeful no one will have to wait an unreasonable time for their disability to be approved and received, data compiled by the Social Security Administration (SSA) says more than 1 million Americans who have applied are still waiting out an approval they may never see, especially if there was a mistake on the application. Their wait could take up to two years if not longer, way beyond the time some may need to stay healthy. A recent report by the Social Security's inspector general stated, "Last year there were 7,400 people on waitlists who were dead."
5) Can I Work While Collecting Social Security?
And after a person becomes eligible for disability benefits, they may be confused about what happens to those benefits if they return to the work force. But there is a Social Security program that allows beneficiaries to try returning to work without impacting their entitlement to Social Security Disability benefits. The program is called the "Trial Work Period."
We understand all of this can be confusing and tiresome to understand. Before you attempt to work while receiving benefits, or want to file for social security disability benefits, we advise you to please contact our office so that you don't jeopardize your current status.
Owensboro and Madisonville Social Security Disability Lawyers
Rhoads & Rhoads has been protecting the rights of the injured throughout Western Kentucky for over 43 years. If you or a loved one have become disabled and are pursuing or waiting on Social Security benefits, our team of experienced attorneys and knowledgeable support staff are available to help you through this difficult time and get you the financial recovery you deserve.
We offer free initial consultations, and all cases are taken on a contingency fee basis. This means there is no payment required up front and there is NO RISK involved. Your monthly benefits will not be affected by working with one of our attorneys. Call us at 888-709-9329 or contact us by e-mail to schedule an appointment.