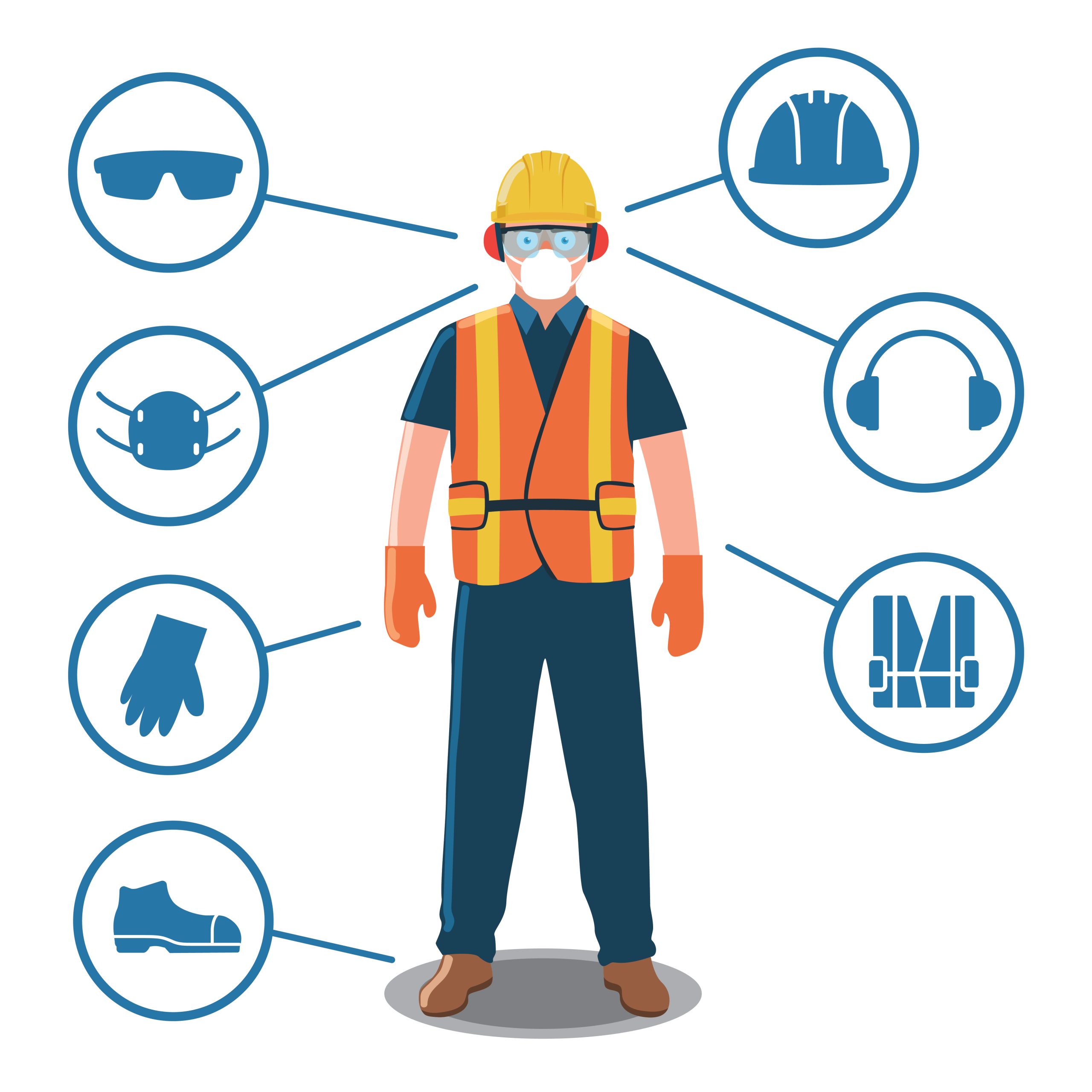 New Data Reveals Kentucky's Workers May Be Getting Hurt Less Often
For the first time in Kentucky's labor history, the state has reached the lowest rate of nonfatal workplace incidents. The most recent data (2016) supporting this claim was released by the U.S. Bureau of Labor Statistics. The Bureau's report showed that Kentucky's rate of job injuries and illnesses had dropped from 3.7 in 2015 to 3.4 per 100 full-time employees in 2016. The federal government first started collecting the workplace injury data in 1996 via the state's safety and health program.
Rhoads & Rhoads would like to congratulate all of the hardworking Kentucky businesses and their employees for making safety and workplace injury prevention a key priority over the last few years. With that said, we feel that even one workplace fatality or serious injury that could have been prevented is too many. Injuries involving transportation and material moving occupations still account for a high number of work-related injuries as well as the 92 fatalities in Kentucky in 2016.
Most physical injuries occurring at work can hold a viable case. These injuries often involve falls, industrial accidents, equipment failure, or defective machinery and include general injuries like broken bones. More serious events can cause amputations, spinal cord and traumatic brain injuries. Here is a look at the top violation citations the Occupations Safety and Health Administration (OSHA) gives out related to those injuries.
OSHAs Top 10 Violations
The current top 10 list and descriptions were compiled by Federal OSHA employees from nearly 32,000 inspections of workplaces during 2016.
Fall Protection: Falls are among the most common causes of serious work-related injuries and deaths. Employers must set up the work place to prevent employees from falling off overhead platforms, elevated work stations or into holes in the floor and walls.
Hazard Communication: OSHA's Hazard Communication Standard (HCS) is designed to ensure that information about hazards and associated protective measures is disseminated. For example, HCS requires chemical manufacturers, distributors, or importers to provide Safety Data Sheets to communicate the hazards of hazardous chemical products.
Scaffolds: The Bureau of Labor Statistics' Census of Fatal Occupational Injuries (CFOI) reports an average of 54 fatalities a year from scaffold and staging. In a Bureau study, 72 percent of workers injured in scaffold accidents attributed the accident either to the planking or support giving way, or to the employee slipping or being struck by a falling object. All of these can be controlled by compliance with OSHA standards.
Respiratory Protection: An estimated 5 million workers are required to wear respirators in 1.3 million workplaces throughout the United States. Respirators protect workers against insufficient oxygen environments, harmful dusts, fogs, smokes, mists, gases, vapors, and sprays. These hazards may cause cancer, lung impairment, diseases, or death. Compliance with the OSHA Respiratory Protection Standard could avert hundreds of deaths and thousands of illnesses annually.
Lockout/Tagout (AKA LOTO): Workers servicing or maintaining machines or equipment may be seriously injured or killed if hazardous energy is not properly controlled. Injuries resulting from the failure to control hazardous energy during maintenance activities can be serious and sometimes fatal. Injuries may include electrocution, burns, crushing injuries, cuts, lacerations, amputations or fractured body parts, and others. Failure to control hazardous energy accounts for nearly 10 percent of the serious accidents in many industries. Proper LOTO practices and procedures safeguard workers from potentially hazardous situations.
Powered Industrial Trucks: Powered industrial trucks, commonly called forklifts or lift trucks, are used in many industries, primarily to move materials. They can also be used to raise, lower, or remove large objects or a number of smaller objects on pallets or in boxes, crates, or other containers. Powered industrial trucks can either be ridden by the operator or controlled by a walking operator.
Stairways and Ladders: Working on and around stairways and ladders can be hazardous because these tools are major sources of injuries and fatalities. Among construction workers for example, many of the stairway and ladder injuries are serious enough to require time off the job. OSHA rules apply to all stairways and ladders used in construction, alteration, repair, painting, decorating and demolition of worksites covered by OSHA's construction safety and health standards.
Machine Guarding: Moving machine parts have the potential to cause severe workplace injuries, such as crushed fingers or hands, amputations, burns, or blindness. Safeguards are essential for protecting workers from these preventable injuries. Any machine part, function, or process that may cause injury must be safeguarded. When the operation of a machine or accidental contact injures the operator or others in the vicinity, the hazards must be eliminated or controlled.
Electrical Wiring: Working with electricity can be dangerous. Engineers, electricians, and other professionals work with electricity directly, including working on overhead lines, cable harnesses, and circuit assemblies. Others, such as office workers and sales people, work with electricity indirectly and may also be exposed to electrical hazards. Electricity has long been recognized as a serious workplace hazard. OSHA's electrical standards are designed to protect employees exposed to dangers such as electric shock, electrocution, fires, and explosions.
Electrical, General Requirements: If the power supply to the electrical equipment is not grounded or the path has been broken, fault current may travel through a worker's body, causing electrical burns or death. Even when the power system is properly grounded, electrical equipment can instantly change from safe to hazardous because of extreme conditions and rough treatment.
It's important for workers in the state of Kentucky to understand what their rights are under Workers' Compensation. All employers in Kentucky, with very few exceptions, are required to have Workers' Compensation Coverage. This provides coverage for an employee who is hurt in a work-related accident.
Contact a Madisonville or Owensboro Workers' Comp Attorney
With offices in Owensboro and Madisonville, Rhoads & Rhoads represents work injury victims throughout Western Kentucky. We offer free initial consultations, and there is no payment required up front. Call us at 888-709-9329 or contact us by e-mail to schedule an appointment with one of our Madisonville or Owensboro workers' comp attorneys.