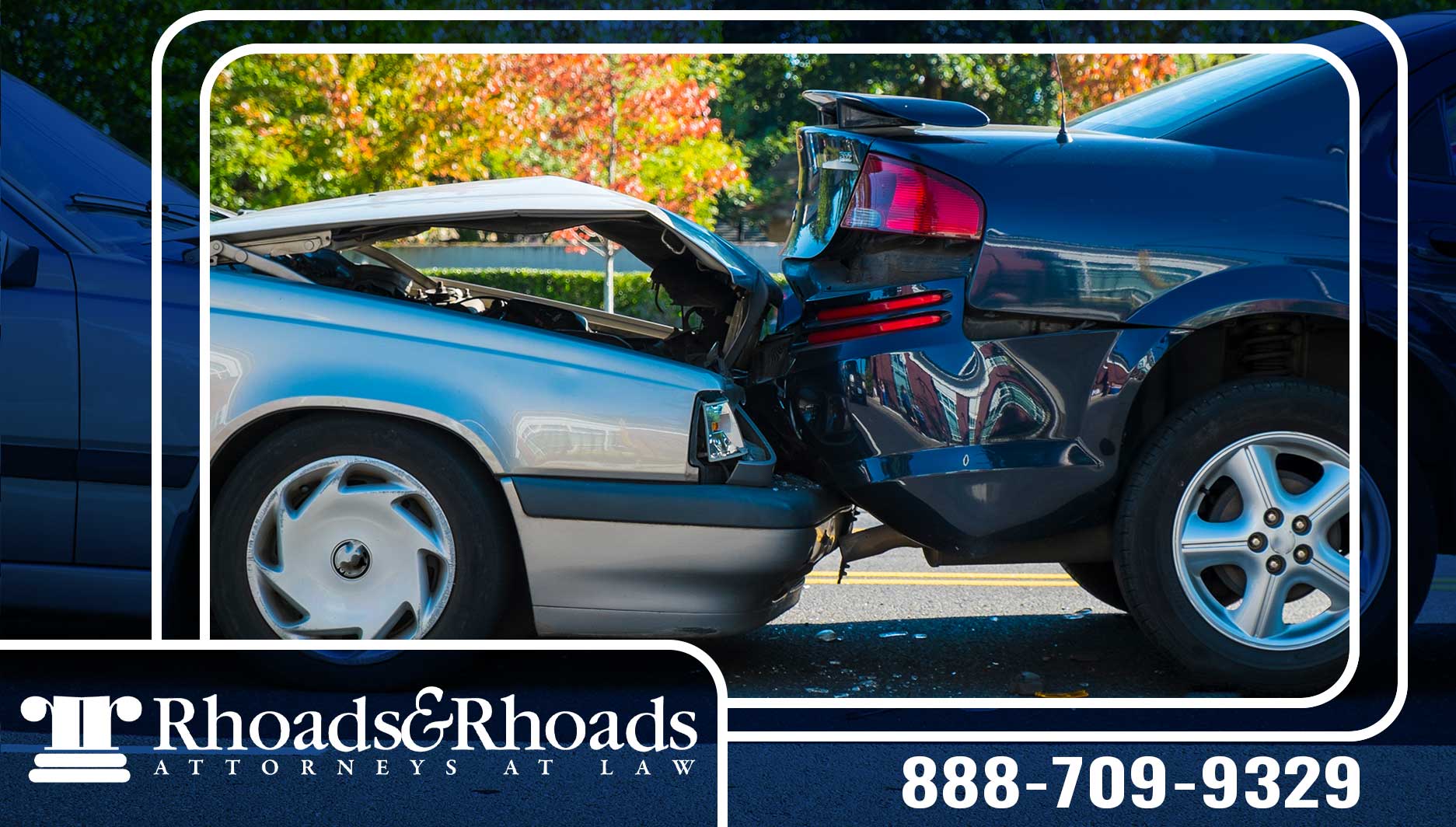 Key Points of This Article:
Under Kentucky law, injured people have the right to pursue accident compensation.

You can get more money from a car accident settlement when you follow certain steps to strengthen your case and protect your rights.

Research shows people who hire lawyers get better outcomes and higher settlement values.
It's not greedy or selfish to want more money from a car accident settlement. You deserve to be adequately compensated for your harms and losses and the law gives you the right to pursue full and fair accident compensation.
When you're injured and trying to recover from a traumatic auto collision, money helps everything go more smoothly. You'll need to pay for your expensive medical bills, cover your lost wages from missing days of work, and repair your damaged vehicle. Plus, you may have ongoing or future medical costs of rehabilitative care, mental health treatment, and more.
This article discusses how to get more money from a car accident settlement. Learn how to arrange a valuable settlement agreement that covers your costs and leaves money in your pocket.
Can I Get Money From a Car Accident?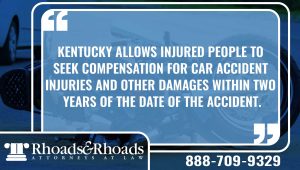 Kentucky allows injured people to seek compensation for car accident injuries and other damages within two years of the date of the accident. How much accident money you receive depends on many factors, including whether there is adequate insurance coverage available to cover costs from the accident.
Medical bills typically form the basis of an accident injury case. Seek medical treatment immediately and save all of your medical paperwork, including your bills, prescriptions, doctor's notes, receipts from over-the-counter treatments, and results of imaging studies like X-rays and MRIs. This documentation helps demonstrate the extent of your injuries and ties them directly to the crash.
Evidence from the scene of the accident is another major factor in calculating your case value. Strengthen your case by taking photos and videos, gathering witness statements and contact information, and requesting a copy of the police report. 
Establishing fault is also important, but if you're partially at fault, this doesn't necessarily mean you'll receive zero dollars in Kentucky. The state follows the pure comparative fault rule, which means each person is assigned a percentage of the blame and their financial award is reduced by their percentage of the blame. For example, a $500,000 award in a case where you're 50% at fault will result in a $250,000 award for you.
How to Get More Money From a Car Accident Settlement
Injured people are often surprised to discover they have some control over how much money they can secure from an accident claim. If you are patient and organized, you can empower yourself to pursue a high-value settlement. Here are some tips from Rhoads & Rhoads.
Work With an Experienced Car Accident Lawyer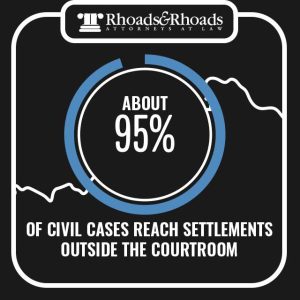 Research shows people with lawyers get higher personal injury settlement values than those who choose to handle their cases alone. About 95% of civil cases reach settlements outside the courtroom through carefully-negotiated settlements that are acceptable to all parties.
Having professional legal support during a challenging time in your life can lead to a better outcome while minimizing your stress. One of the biggest benefits of hiring the right car accident lawyer is that their entire profession focuses on cases like yours. They'll know the mistakes to avoid, the key legal deadlines you must hit, and your best options for seeking maximum compensation.
Include Your Lost Wages and Lost Earning Capacity
As you calculate the value of your claim, don't forget to include the full value of your lost wages from missed days of work as you were dealing with the fallout from the accident. You also have the right to request compensation for your diminished earning capacity in the future due to disability or difficulty working.
Strengthen Your Evidence
You have a much higher chance of receiving high-value compensation if your evidence is clear and strong. Don't worry too much if certain evidence seems biased against you, like a particular witness. Your lawyer can help keep the focus on the most relevant and supportive evidence that casts you in a positive light.
For example, suppose that the police report doesn't support your memory of what happened and you think there might be video evidence to prove it. You can work with your lawyer to locate vehicle dashcam footage and request a correction to the police report. Your lawyer can also help you find additional evidence that bolsters your case, like videos from nearby businesses, public records, the other person's driving history, social media posts, and cell phone records showing what they were doing moments before the crash.
Place the Proper Value on Pain and Suffering
Never underestimate the value of your considerable pain and suffering from the accident. In addition to your physical injuries, you may have intense mental distress that prevents you from getting back to your normal daily activities.
Do you have any of the following?
Trouble sleeping or night terrors

Anxiety or fears related to driving

Inability to enjoy your life, work, or relationships

Disability, disfigurement, or deformity

Ongoing suffering from your pain

Embarrassment or humiliation from the accident
These symptoms may factor into the calculation of your pain and suffering. This aspect of personal injury law is somewhat vague in Kentucky's statutes, so your best route to maximum compensation will be to work with a skilled lawyer who can help demonstrate the immense impact of the accident on your overall well-being.
Can You Get Compensation From a Car Accident? Yes! Contact Rhoads & Rhoads
When you're wondering how to get more money from a car accident settlement, turn to Rhoads & Rhoads in Central Kentucky. Our car accident attorneys have decades of experience and we are dedicated to helping you get the outcome you deserve.
We offer free initial consultations and all personal injury cases are taken on a contingency fee basis. No up-front payment is required because we take payment only if we win or settle your case. There is NO RISK to you. Connect with us at 888-709-9329 to schedule an appointment.