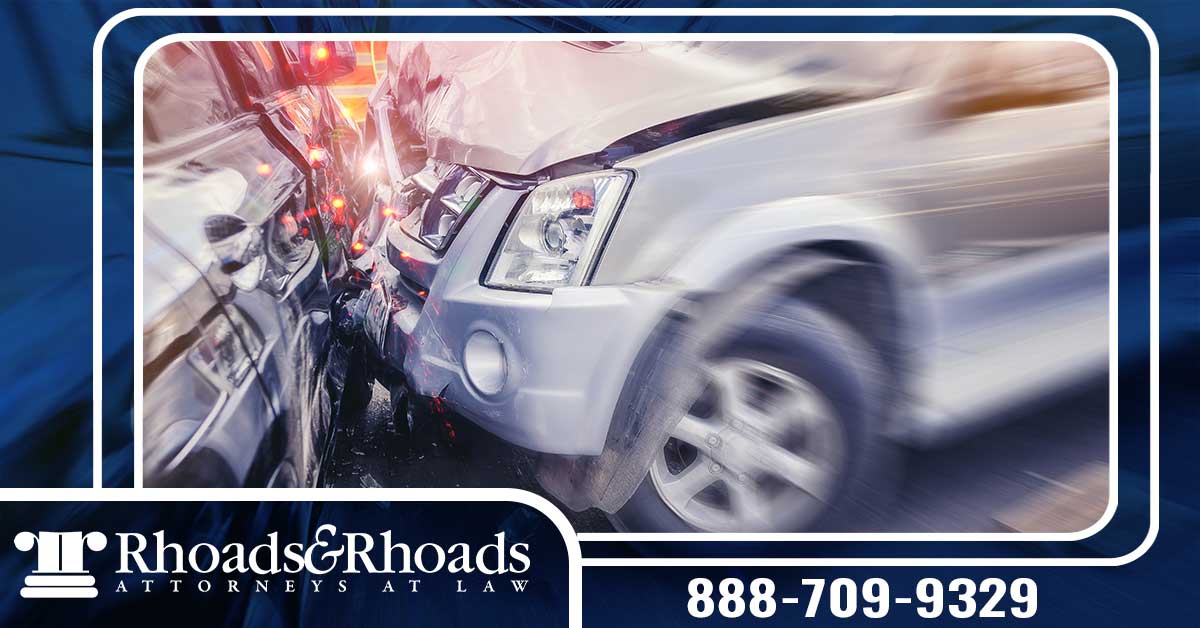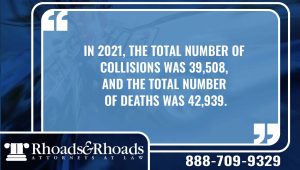 Thousands of car accidents occur each year. In 2021, the total number of collisions was 39,508, and the total number of deaths was 42,939. Knowing these numbers can help keep drivers aware of the dangers of driving, but it can also help to know the specific kinds of accidents that occur most often. The more you know, the more you can take steps to protect yourself and others when operating a motor vehicle.
At Rhoads & Rhoads, our Kentucky car accident lawyers have been helping victims of car accidents in Western Kentucky for over 45 years. If you've been injured in an accident and need help recovering compensation to help pay for the damages you've suffered, our team can assist you. 
Most Common Type of Crash (How the Accident Happened)
You could categorize common types of accidents in a couple of different ways. These include how the accident happened, such as hitting another car or a pedestrian. It could also refer to the type of accident, such as a rear-end or head-on collision. Or it could even mean the common cause of accidents, such as speeding or distracted driving.
We will cover all three, starting with the most common ways accidents can happen.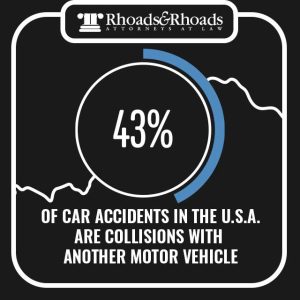 When most people think of accidents, they often think of one car hitting another, but there are many different ways that a collision can happen. According to the National Safety Council, the stats for the most common ways accidents happen are broken down as follows:
Collision with another motor vehicle:

20,200 (43%)

Collision with a fixed object:

12,600 (26.8%)

Collision with a pedestrian:

9,100 (19.4%)

Single-vehicle accidents

(not involving impact with something else): 3,500 (7.4%)

Collision with a bicyclist:

1,400 (3%)

Collision with an animal:

100 (.2%)
To clarify, single-vehicle accidents can involve a collision with another object, such as a driver running into a tree. But they can also happen when the driver doesn't hit anything at all, such as skidding off the road and ending up in a ditch. 
Collisions with other vehicles also don't necessarily mean that all vehicles involved were in motion. Of course, two or more drivers can get into an accident with one another while on the road, but a collision with another vehicle could also involve a driver crashing into a stationary vehicle and causing parked car damage, for example. 
Most Common Types of Car Accidents
Next, let's take a look at the most common types of car accidents. 
T-bone collisions:

This is also known as an angular collision and is the most common type of car accident. It's also the most deadly. In 2021, there were 9,000 deaths from t-bone collisions. 
Head-on collisions:

Next to t-bone crashes, head-on or frontal collisions are the second most common. There were 5,900 deaths resulting from head-on collisions in 2021. 
Rear-end collisions: Rear-end collisions also happen quite often, but they are not always as deadly because the rear of the car is built to withstand more impact. There were 3,600 deaths in 2021 from rear-end accidents. 
Sideswipe collisions:

Sideswipes are the least common and the least deadly. Still, if the vehicles sideswipe at high enough speeds, it can lead to fatal injuries. In 2021, there were 1,600 deaths from sideswipe collisions. 
Most Common Factors That Contribute to Car Accidents
In general, the most common cause of car accidents is human error. This means making poor decisions and behaving negligently. Specifically, some of the most common factors that contribute to accidents include:
Distracted driving (i.e., using a cell phone, adjusting the radio, etc.)

Driving while under the influence of drugs or alcohol

Driving while fatigued

Running red lights or stops signs

Failure to yield the right-of-way (i.e., a car crash at an intersection where one vehicle turns left in front of oncoming traffic)
Of course, other factors can contribute to accidents, such as bad weather, mechanical failures, poor road design, and debris on the road. But most often, collisions are caused by drivers making mistakes and driving negligently. 
Kentucky Personal Injury Lawyers – Rhoads & Rhoads
If you are injured in a car accident and need help navigating your claim, our team at Rhoads & Rhoads can help. We can guide you through the process, handle communications with the other parties involved, and ensure you are fully and fairly compensated for the damages you suffered.
Call us at 888-709-9329 to schedule an appointment with one of our Madisonville or Owensboro personal injury attorneys. We offer free initial consultations, and all cases are taken on a contingency fee basis, so there is no initial payment required. We get paid only if we win or settle your case, and there is NO RISK involved.