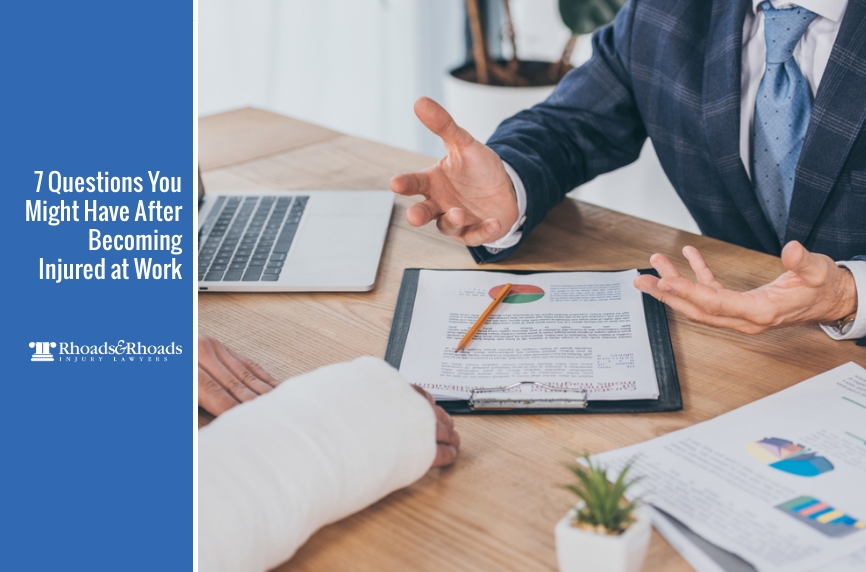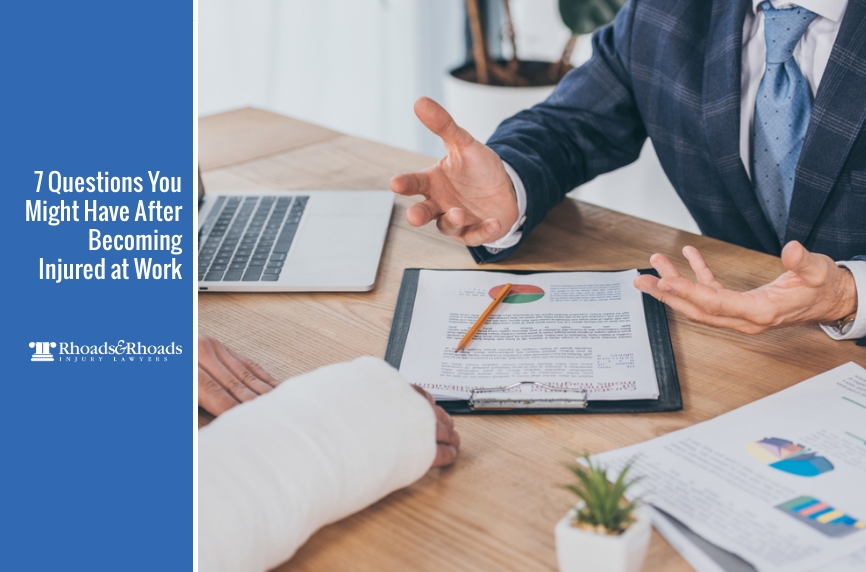 What You'll Learn From Reading This Article
In 2017, there were more than 30,000 lost-time workplace injury reports filed in Kentucky, many caused by falls or slips, lifting and strains.
Nursing and residential care facility employees, and those working in correctional institutions, transportation and trade, natural resources and mining carry the highest workplace injury and illness incidence rates in Kentucky.
Employers must record all employee workplace injuries (and fatalities) and Workers' Compensation insurance carriers should be informed when an injured worker misses more than one day of work.
Employees who were intoxicated or drug-impaired at the time of their injury may not be eligible for benefits.
7 Questions You Might Have After Becoming Injured at Work
Although the U.S. Bureau of Labor's data from 2017 shows Kentucky employers are reporting the lowest incident rate for occupational injuries and illnesses since 1996, an estimated 30,000 commonwealth workers filed injury reports in the last fiscal year. Employers in Kentucky are required to have Workers' Compensation Coverage designed to help pay for all employee injuries and occupational disease-related medical expenses and lost wages, disability, and vocational retraining if the worker is unable to perform pre-injury tasks.
The workplace injury attorneys at Rhoads & Rhoads gathered seven questions commonly asked by injured workers in Kentucky in hopes to provide an easy understanding of how the coverage works.
My employer sent me home because I was hurt on the job. What do I do next?
Even if you feel you were at fault for your injury, all Kentucky workers are eligible for Workers' Compensation benefits. Once injured, you must give notice to your employer as soon as possible and fill out an incident report. This should begin the process of filing for compensation because your employer will provide you with the necessary forms for making your claim. Next, be sure to schedule an appointment with the doctor of your choice and be guided by their referrals for diagnosis and treatment. You should not feel manipulated by your employer or an insurance company to be treated within a managed care plan or with their doctors.
Kentucky Revised Statute (342.038) mandates that employers keep a record of all employee workplace injuries and fatalities. The employer has three days to inform its Workers' Compensation insurance carrier or claim administrator when an injured worker misses more than one day of work. These entities then have one week to file a First Report of Injury with the Department of Workers' Claims.
What does Workers' Compensation cover?
Kentucky Workers' Compensation law requires employers to pay for medical treatment (including co-payments and deductibles) for all job-related injuries, even if the employer is not necessarily at fault. Employers can be required to pay lost wages and benefits while an injured worker is off work and recovering from an injury, lifetime medical treatment for the injury, temporary or permanent disability benefits, and vocational rehabilitation.
Are all employees covered? How do I know I am covered?
Kentucky Workers' Compensation Law covers almost every employee in Kentucky even if the employer is not necessarily at fault for causing the injury. Employees are identified as:
Anyone working under contract for hire, expressed or implied
Executive officers of corporations
State, county or city employees
Volunteer firefighters
Those who sell and deliver newspapers
Any person performing services in a trade profession or business
This list includes employees injured the first day on the job, part-time employees, seasonal and temporary employees, minors, and employees of state and local governments.
Unfortunately, agricultural workers, domestic servants, some independent contractors, persons working less than 20 days at another's home, and some charitable workers are excluded from coverage in Kentucky.
What if my employer tells me they don't have Workers' Compensation insurance?
All employers in Kentucky with one or more employees are required by law to carry Workers' Compensation insurance or be qualified as self-insured. If not, an employer can be fined $1,000 per day for each person they employ. If your employer does not have Workers' Compensation insurance, you could still recover benefits from the Kentucky Uninsured Employers' Fund.
What if my employer said I caused my injury, but I know it was their fault?
In Kentucky, if you were hurt because your employer intentionally violated safety regulations, you can be entitled to 30 percent more monetary benefits. If you believe a violation of a safety regulation occurred, you should file a complaint with the Division of Compliance immediately. This group is responsible for the enforcement of Kentucky's Occupational Safety and Health Standards.
Intoxicated employees or those injured because they were impaired by drugs, or responsible for leading harmful activities while working, may not be eligible to receive benefits.
I was recently diagnosed with a disease, and my doctor said toxic exposures from my job caused it. Now what do I do?
Occupational diseases contracted due to products, processes, and chemicals in the workplace are typical Workers' Compensation claims. In Kentucky, these cases often involve diseases such as lung cancer, coal workers' black lung disease or other kinds of long-term illnesses that develop over time from an employee being exposed to harmful environments.
My employer told me how to file an injury claim, do I still need an attorney's help?
Just because you have submitted the requested paperwork and feel you qualify for Workers' Compensation; it doesn't mean you will receive it. An experienced attorney can identify all of the benefits you deserve, communicate with insurance carriers, review safety regulations that may have been in violation and caused your injury, help locate the appropriate medical team needed to evaluate your injury, complete and update forms, and represent you before an administrative law judge if necessary.
Workers' Compensation laws can vary based on industry and employer, and an attorney will be knowledgeable in applying your case in reflection to those. For example, Kentucky coal miners suffering from occupational diseases such as black lung may be eligible for additional benefits. Federal employees, maritime and railroad workers are all governed by their own Workers' Compensation laws.
Owensboro and Madisonville Workplace Injury Lawyers
Consulting with an experienced work injury attorney about your specific situation will not harm your case but instead, provide the best outcome for your claim. With offices in Owensboro and Madisonville, Rhoads & Rhoads represents work-related accident victims and their families throughout Western Kentucky.
Call us at 888-709-9329 or contact us by e-mail to schedule an appointment with one of our workplace injury attorneys. We get paid when we win or settle your case, so there is NO RISK involved.