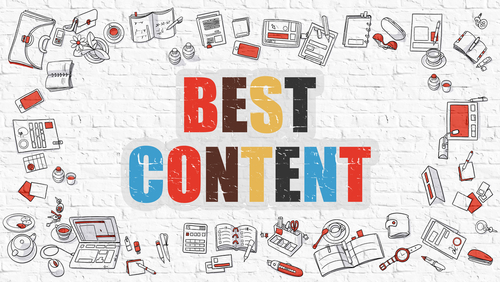 Top Personal Injury Advice and Accident Prevention Tips of 2018
Our team has been busy welcoming in the New Year! But not before we had the chance to reflect back on what our blog readers and friends via our social communities had to say about the most helpful information and tips we have been sharing with them over the last 12 months.
Here is a quick recap including a few of Rhoads & Rhoads favorite personal injury and accident prevention reads of 2018.
4 Things You Can Do to Strengthen Your Personal Injury Case
After being injured in any type of accident and you plan on making a claim, you may be confused about what to do next. One of the easiest and helpful actions you can take to create organized support for your personal injury claim is to gather and track all the information necessary. We believe in a simple method to use when documenting everything that happened during and after an accident. This record is called a personal injury journal and is a place where accident victims include any and all details of the incident that can be recalled as well as descriptions of how an injury has been diagnosed and treated.
> Read more here.
25 Warning Signs That Your Aging Parent Should Stop Driving
Most adult children would like their parents to maintain their driving independence as long as they continue to move safely and confidently on the road, but it is also just as important to scan their ability to drive when vision, memory, strength, flexibility, and quick reaction time are on the decline. Kentucky Transportation Cabinet health and safety officials report several struggles aging populations may have when practicing safe driving, most of which relate to keeping up with the common driving practices and better self-awareness in recognizing changes in traffic laws and individual impairments.
> Read more here.
What Are the Four Requirements to Prove Medical Negligence in Kentucky?
Medical malpractice cases are complicated, because the doctor, medical professional, or hospital has so much more information than the patient in most situations. A report from the medical liability insurer, Coverys, analyzed more than 10,500 closed medical liability claims from 2013-2017 and found that misdiagnoses are the root of nearly one-third of all medical liability claims. The medical negligence and medical malpractice attorneys at Rhoads & Rhoads agree with the authors of this report in that processes need to be improved to reduce diagnostic inaccuracy and better systems set in place to track patient specimens. Until these changes happen, more patients will be unable to prove medical negligence if misdiagnoses occur unless they meet these four requirements.
> Read more here.
Ways to Reduce the Chance of Injuring a Cyclist
From the Trans-America Trail to the many new paths and city bike lanes popping up throughout Western Kentucky communities, most drivers will share the road with a cyclist. And when they do, transportation experts agree that many will be traveling too close despite what Kentucky law says. A report from the National Highway Traffic Safety Administration (NHTSA) says in Kentucky, "an estimated seven bicyclists lives are lost each year" from a collision with a motor vehicle. In 2015, there were 818 cyclists killed in motor vehicle traffic crashes in the U.S., an increase from 729 in 2014. The team at Rhoads & Rhoads took some time to gather five strategies to reduce your chance of a collision with a Kentucky cyclist.
> Read more here.
Two Common Lies Told by Nursing Home Staff
Kentucky is ranked 50th (neighboring Indiana is listed dead last) for not adequately providing the kind of help that can make the difference between "maintaining a high quality of life at home and having to move to a nursing home." For the thousands of Kentucky families considering placing a loved one in a nursing home, review these two common lies told to families by nursing home staff.
> Read more here.
5 Questions You Should Have About Kentucky Social Security Disability
More than 11 percent of Kentuckians receive some form of Social Security disability payment, making Kentucky the second highest state in dispersing the funds. If you have a disability and find that you are no longer able to support yourself and your family, nothing should stand in the way of you getting the Social Security Disability (SSD) benefits you deserve. However, this process can be difficult, drawn out, and confusing. Because of that, the legal team at Rhoads & Rhoads want you to be aware of all things SSD so if you find yourself in need of filing for it, there are no surprises. Here is a list of five common questions and responses about SSD.
> Read more here.
Everything You Need to Know About Winter Slip & Fall Accidents
Businesses, residential and commercial property owners see a fair share of slips, trips and falls triggered by unexpected snow and ice storms. The causes are usually because of slick entrances, unkept stairs, troubled sidewalks and driveways. These areas become a real liability to those who do not take responsibility for creating safe grounds. Falls can lead to serious back injuries, head injuries, traumatic brain injuries, paralysis and even death for those unfortunate individuals who have fallen. If you are the person responsible for the prevention and removal of snow or ice on a property, it's imperative to manage those areas to prevent falls that could ultimately cause life-long injuries to others.
> Read more here.
We appreciate your following along in 2018 and hope you continue to find what we have to write about in our 2019 blog posts just as helpful. We are also grateful to all of you who share what we have to write with others and provide your own personal injury tips and feedback to us. Everyone at Rhoads & Rhoads wishes you a happy, injury-free year ahead!
If you do find yourself in need of a personal injury or accident attorney, all you need to have are the accident facts and trust — we are here for you and can take care of the rest. Call us at 888-709-9329 or contact us by e-mail to schedule an appointment with one of our Madisonville or Owensboro personal injury attorneys.